Introduction
PCB laser marking machine is a powerful technology capable of etching incredibly precise markings onto PCB. It also provides manufacturers with higher accuracy and greater production capacity. As time passes, our society has become more dependent on various forms of modern technology. As a result, PCBs' utilization has significantly expanded over the years.
Labeling printed circuit boards (PCBs) is an obligatory requirement for all producers and sellers of PCBs nowadays. The marking of printed circuit boards (PCBs) lends the PCBs a sense of authenticity. Moreover, it also helps to contribute to the expansion of PCBs sales and establish a presence in the market. The industry makes use of a variety of different techniques for marking printed circuit boards (PCBs).
Among these approaches are ink markings, stamp markings, sticker markings, and laser marking techniques. However, since different manufacturers place varying values on factors such as cost, quality, and the amount of labeling time required. As a result, different manufacturers utilize different approaches and techniques.
What is a PCB laser marking machine?
A PCB laser marking machine is used to etch text, numbers, and other images onto PCB surfaces. This machine uses a combination of high-powered laser beams to heat the materials and make permanent markings that are both precise and durable. These machines are perfect for creating logos and labels on printed circuit boards (PCBs). With the help of this efficient device, manufacturers can unlock new possibilities in creating their PCBs with perfect accuracy.
It also helps them save time and money by eliminating the need for manual labor when fabricating their circuit boards. A PCB laser marking machine is a computer controlled device that engraves various materials such as metals, plastics and ceramics using lasers. It utilizes high-powered lasers to precisely etch circuit boards, parts, logos, barcodes and text onto virtually any type of surface with permanent results.
With its high accuracy and speed, the laser marker is able to produce complex custom designs in a less time fraction. This equipment also offers environmental benefits including no hazardous emissions or chemicals that professionals use during the production process.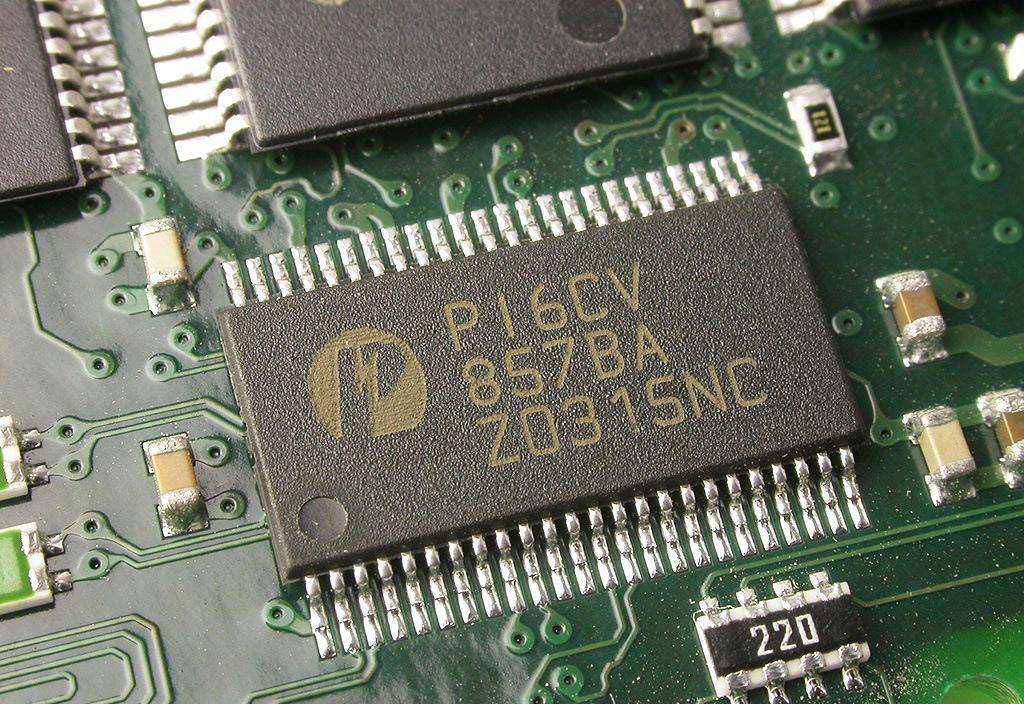 Advantages of using laser marking machine for PCBs.
A PCB laser marking machine is a powerful tool for any business looking to increase production capabilities and improve efficiency. Using this tool, you can mark and etch your circuit board quickly and accurately without any discoloration. Not only does it allow for quick turnaround times on your designs, but it has the potential to save you significant resources by reducing waste generated during the manufacturing process.
The advantages of using laser machine for PCBs are as follows:
1. Cost-Effective.
The cost of tagging the same number of PCBs with a laser is far lower than labeling them with ink or chemicals. PCB manufacturers who use laser marking can significantly reduce the cost of labeling their products.
2. Labeling Explicitness.
Laser marking produces outcomes very dissimilar to ink and stickers when applied to printed circuit boards (PCBs). The ink marks or sticker marks are unclear, which may cause problems when manually reading or reading by a scanner. Moreover, laser markings on PCB provide extremely clear markings that the human eye and digital scanners can easily see.
3. Create intricate details with microscopic accuracy.
Using a laser marking machine allows you to create intricate details with microscopic accuracy. This accuracy is impossible to achieve with other methods. With its many benefits, investing in a PCB laser marking machine will undoubtedly help boost your productivity.
4. Time-Saving.
The marking of printed circuit boards (PCBs) using ink marking or stickers is a procedure that can range from semi-automatic to manual. In contrast, marking printed circuit boards using a laser is a fully automated procedure. Laser marking machine for PCB saves time and reduces the workforce required to obtain the desired results.
5. Simple in Operation.
The PCB laser marking devices are quite simple to operate, even for inexperienced users. The fully automated technique facilitates the management of marking processes. The completely automated conveyor system enables you to bulk-print your PCBs with just a single button, making it an extremely efficient method.
6. The durability of the marking.
Stickers and ink markings tend to become dim after some time. Consequently, the markings on PCBs that are more than a few years old are difficult to read. On the other hand, PCB laser marking is permanent. This marking remains quite visible even after ten to fifteen years of use. As a result, experts strongly advised PCB producers to make use of laser marking machine for PCB.
7. Environment-Friendly Marking Scheme.
Most of the marking inks typically that professionals use for PCB marks do not comply with environmental regulations sometimes. When you mark PCBs using a laser, you are producing a marking system that is beneficial to the environment.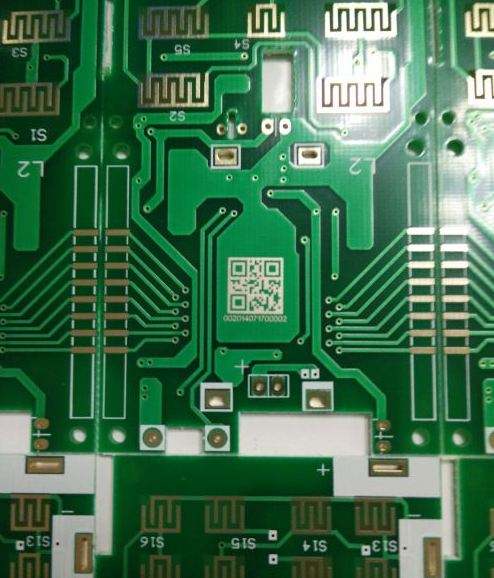 The Process Involved in Laser Marking PCBs
A regulation criterion that PCBs must meet is that they are marked. The laser marking PCB method is the most efficient and reliable of all the methods used to mark PCBs, even though, as a PCB producer, you have access to various methods for doing so.
The movement of printed circuit boards (PCBs) under a low-powered laser beam, which causes gradual darkening of the areas under focus, is an essential step in the laser marking PCBs. You can choose the specific numbers and the QR code or barcode you want to use to mark the PCBs when you use the PCB barcode laser marking that is so effective.
After the printed circuit board (PCB) has been moved through the laser beam, the region currently being focused on will become discolored, leading to oxidation of the surface below. The oxidized region will turn black, making it easy to spot against the background color of the PCB plate.
Things to Think About Before Buying a PCB Laser Marking Machine
There are a few things to keep in mind while choosing a laser marking machine, and they are as follows.
Essential characteristics of the software in PCB laser marking machines
The software is one of the key components of a PCB laser marking machine that is considered the most crucial.
The following are the primary characteristics of software that should be looked for:
1. The ability to customize layouts.
Every laser marking machine comes with various pre-programmed marking schemes that you can employ in various contexts and locations worldwide. You can also check with the sellers about the templates they are offering in the machine.
Therefore, after you are sure that the template you will be using the most regularly is present in the machine, you may go with the deal once you have found what you are looking for. Checking to see if the templates you can customize are vital since you might want to incorporate certain aspects of your choosing into the labeling process.
2. Real-time marking process inspection.
If you want to monitor what is happening inside the laser marking machine at all times, it is in your best interest to select a model that offers a live feed option. These machines provide a real-time display that shows what is happening in the PCB.
3. Readability of Barcode Function Feature.
Today's laser marking machines can also recognize the QR code on the label. Make sure that you choose the PCB barcode laser marking with this capability. Moreover this feature will help you to simplify the process of controlling the PCBs' quality.
4. Automatic Adjustment and Location Pick-up Features.
Always check that the machine's software includes a function for automatically adjusting itself. In that case, the PCB alignment will become a significant source of stress for you while you are labeling batches. In addition, the auto-adjustment function will help you save time, reduce the repair required for incorrectly labeled PCBs.
Moreover, your software's auto position pick-up capability will enable it to determine which side of the printed circuit board (PCB) is facing up and which side is facing down. Because of this, the amount of work you have to do will be significantly reduced.
5. Internet access and flexibility.
Be sure to choose a computer that comes with software compatible with the various components of the operating system you intend to use. You will be able to update your program when necessary to do so, as well as make minor adjustments in-house, with this assistance.
Before deciding on which laser marking machine to purchase, you are free to spend adequate time comparing and contrasting the software functions offered by each available option.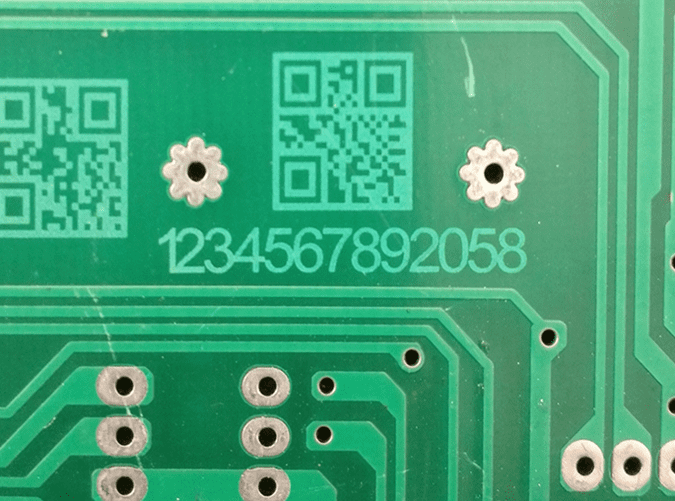 PCB Laser Machine's Solid-State, Wavelength-Variable Laser Head
When choosing a PCB laser marking machine, the number of heads that may be fitted is another important factor to consider.
1. Laser with a Single Point of Focusing.
You can only mark the printed circuit boards on one side using machines with a single-head laser. Depending on your selection, you can decide which side you wish to mark first. After selection, put the PCB in the appropriate orientation. Then, you will need to insert the PCB before turning it on its side and inserting it again to mark the opposite side of the PCB.
2. Laser with Two Heads (Double-Headed).
Utilizing the double-head laser will require you to mark your PCB on both sides simultaneously successfully. The double-head laser consists of two separate lasers, each of which marks the printed circuit board (PCB) simultaneously from both sides. As a result, this procedure allows you to save both time and money.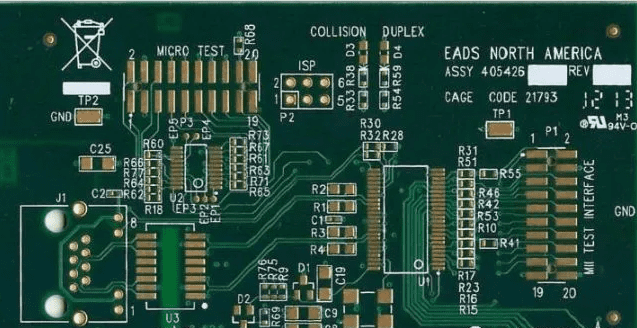 Conclusion
To summarize, printed circuit boards have become indispensable to all modern electronic products. And the number is steadily climbing daily. IPC rules also say that producers and suppliers of printed circuit boards (PCBs) have to mark each PCB with the right marking sign.
This aspect, which defines the quality of the printed circuit board (PCB) and the manufacturing process, is of the utmost importance to PCB makers. As a result, there is a requirement that the PCBs be marked appropriately.
As you can see, laser marking of printed circuit boards (PCBs) comes with its own set of advantages. These advantages place it in the top spot among marking techniques in terms of quality, speed, and efficiency of the use of resources. Therefore, you should select a laser marker for PCBs that is the most appropriate for your requirements as well as the size of your company.