Do you want to have custom and personalized jewelry? A jewelry engraving machine uses laser technology to implement creative design patterns on jewelry. You can produce classic designs on different materials, such as anodized aluminum, stainless steel, titanium, gold, brass, acrylic, or even wood with laser engravers.
Laser engraving machines can produce patterns, textures, personalization, and functional marking that enhance the jewelry's craft, improving its beauty.
Type of jewelry laser engraving machines
1. Manual/ Handheld
Hand-held engraving tools are ideal for an amateur looking to improve their skill. These machines require their operators to use hand tools to control the engraving. They are more applicable for basic designs that don't have a lot of sophisticated details or precision. These jewelry engraving machines are cheap and easy to get.
However, these engraving machines require practice to develop the engraving.
2. Engraving machine for jewelry
Jewelry engraving machine use laser beams to burn out the designs. These types have an increased design capability as they produce more accurate, complex structures in a shorter time than manual machines. They are suitable for more intricate designs under the control of the computer.
These laser engraving machines require learning how to operate both the device and the software to produce accurate and consistent results.
How jewelry engraving machines work
Hand-held laser engraving machines are versatile and preferred by experienced or hobbyist metalworkers. Through lasers, jewelry engraving machines cut through different materials to produce the desired patterns on their surfaces. For computerized engraving machines, the artisan sketches or inputs the design onto the computer, and the laser engraves the keyed designs. Jewelry laser engraving machine can carve delicate or intricate designs.
Factors to consider before buying jewelry laser engraving machine
Here is an in-depth buyer's guide with crucial information to help you select the best jewelry laser engraver for your specific preferences and requirements. Here's what to look at;
1. Jewelry laser cutting machine price
The amount you are willing to spend plays a significant role in your choice. The initial purchase cost, as well as the running cost, are critical determinants for a jewelry laser engraving machine. Some laser engraving machines for jewelry use a lot of power to produce high-quality outcomes, which may cost much more. It is essential to pay attention to the power specifications, as you may spend more than intended.
A more versatile jewelry laser engraving machine that can work on different materials is relatively expensive compared to hand-held jewelry laser engraving machines. Hand-held jewelry laser engravers are suitable for small laser-engraved jewelry projects.
2. Intended use
Before settling on a jewelry laser engraver, the purpose should be a key consideration. For business purposes, the result and customer satisfaction are crucial to maintaining your customer base. Consider buying a jewelry laser engraving machine compatible with the materials you will be engraving. For larger design output, you should consider a giant jewelry laser engraving machine that can handle such capacities.
For hobbyists and DIY, settling for less dynamic and complex machines is advisable. Hand-held and manual laser engraving machines for jewelry are suitable for such scenarios and would cost less.
3. Size of the machine
What amount of space is available? As you add extra accessories for the jewelry laser engraver, its size increases. It would be best if you had plenty of room to work. It is advisable to go for smaller jewelry engraving machines in small spaces. You must forego a few features if you choose a smaller engraving machine.
The higher the jewelry laser engraving machine's price, the more space it will occupy and the more features the device possesses. With components like CNC routers in jewelry laser engraving machine, the larger the machine, and vice versa for simple laser engraving machines.
4. Jewelry shape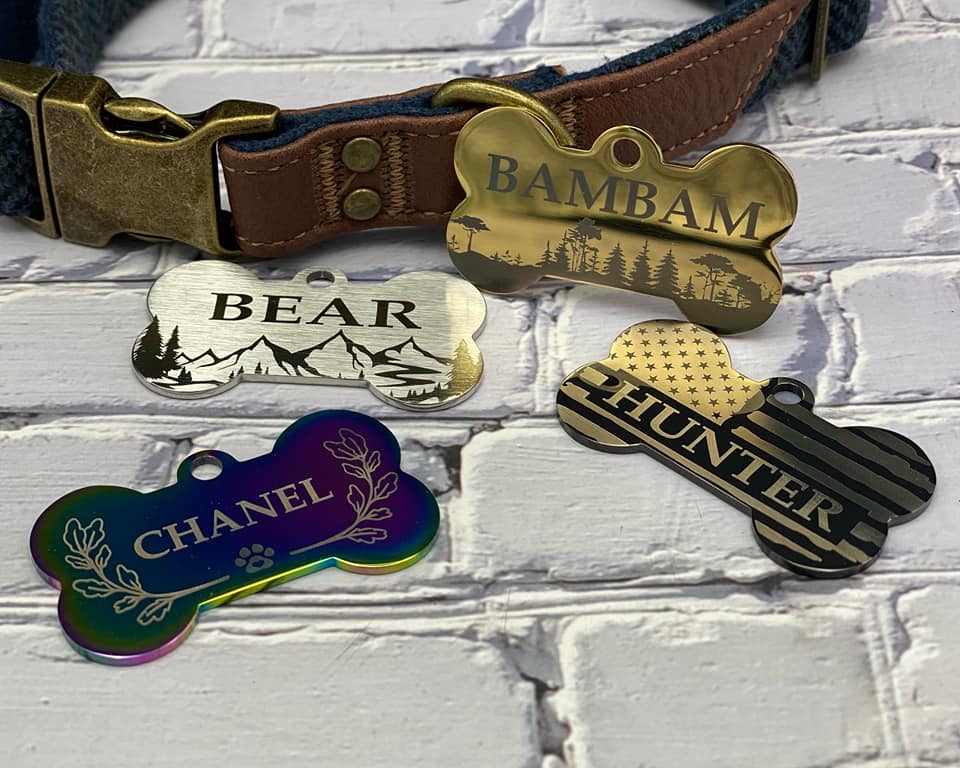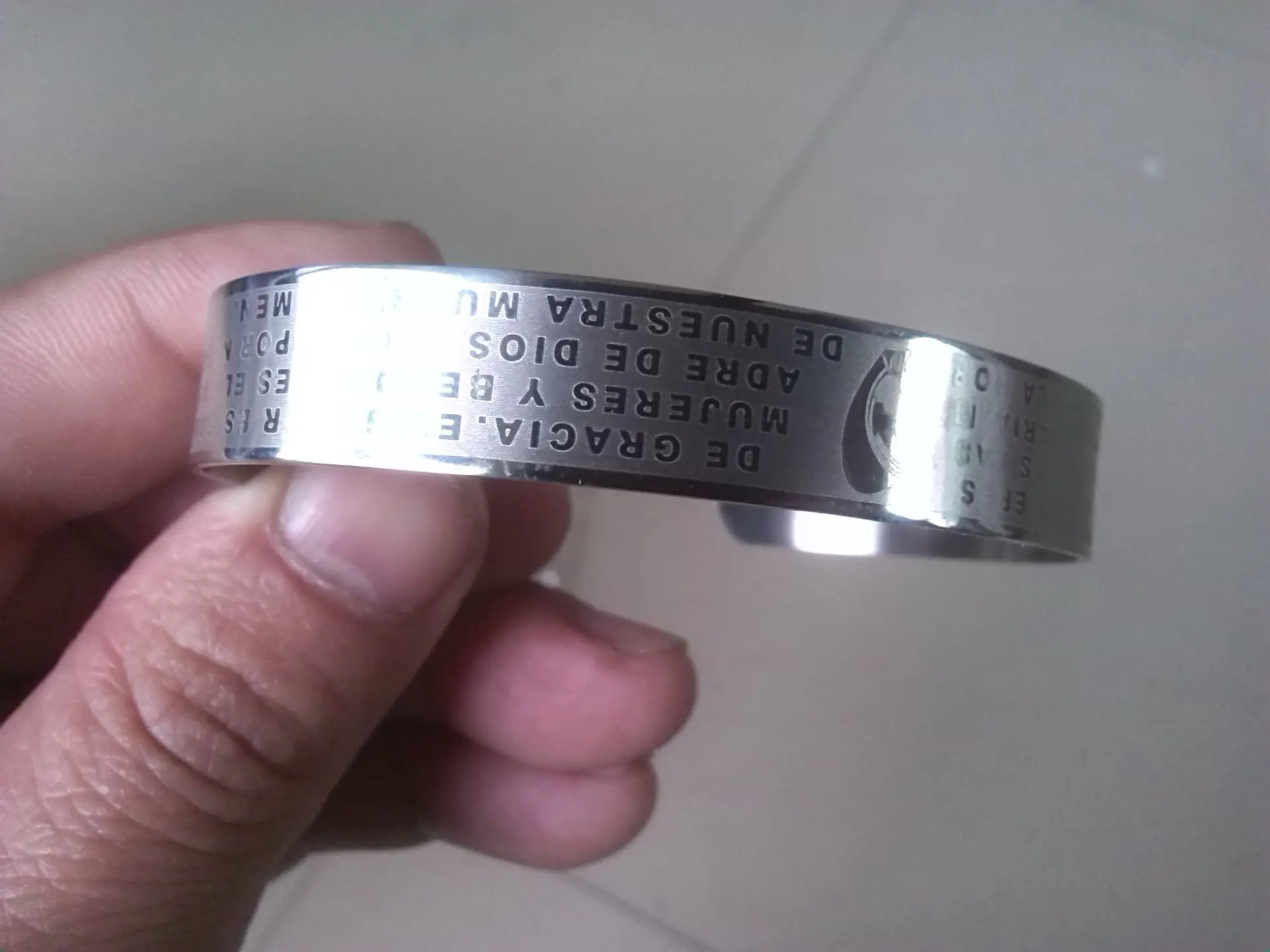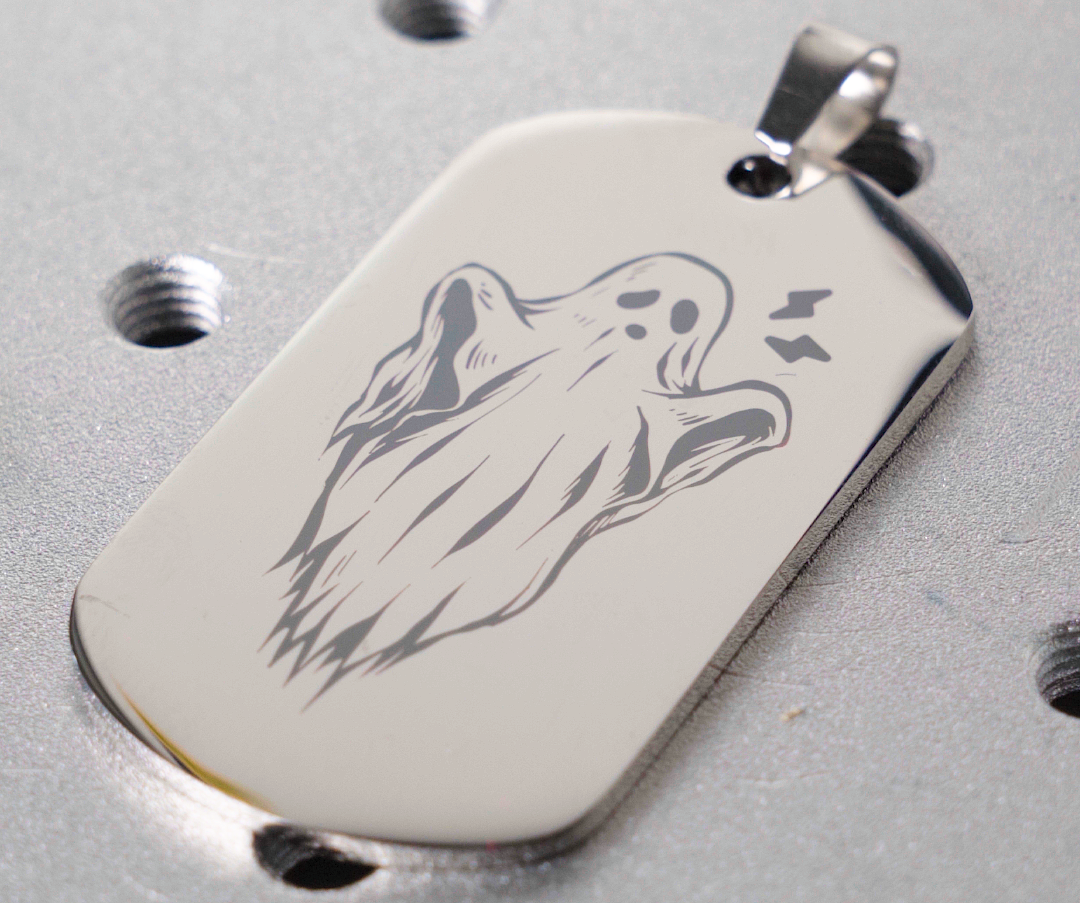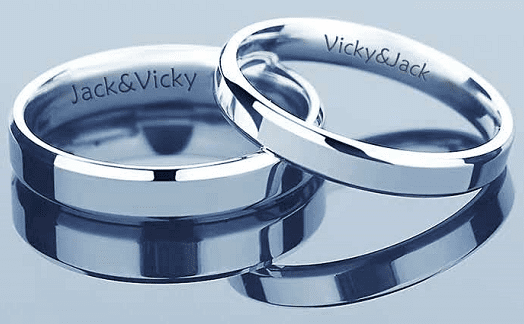 Are you planning to etch designs on a flat or curved jewelry surface? Any regular laser engraver for jewelry with a large work bed will work fine for flat, surfaced jewelry. However, rotary-axis laser engravers for jewelry are best for cylindrically surfaced jewelry. Rotary-axis jewelry laser engraving machines are also suitable for uneven jewelry surfaces.
5. Material compatibility
The type of jewelry material highly affects the choice of laser engraving machine for the jewelry used. Different laser engravers are suited for specific materials. Fiber laser engravers for jewelry are suitable for etching metallic materials, while diode laser engravers can work on both materials. For non-metallic jewelry, you should use CO2 laser engravers. Always read and understand the user manual to establish the materials for which the laser engraver is suited.
6. Maintenance
CNC jewelry laser engravers are harder to maintain due to their intricate parts and advanced manufacturing technology. Manual jewelry laser engraving machines are more manageable and cheaper to maintain than automatic ones, making them preferred by hobbyists for jewelry laser engraving.
The cost and ease of maintenance should be a top priority. High-quality laser engraving machines may require professional consultation for repairs, which may cost a little more.
7. Ease of jewelry laser engraving machine
Manual jewelry laser engravers require expertise and mastery of the skill to produce clean results. However, they provide high maneuverability and flexibility when chipping away jewelry surfaces. Computerized jewelry laser engravers provide top-quality results based on digital design information keyed in and thus require less supervision.
Comfortability is a crucial aspect of producing clean laser-engraved jewelry. When engraving intricate metal jewelry, it is advisable to use an ergonomic engraver that will make the work easier and possible in a shorter time. Hand-held jewelry laser engraving machines are easier to use for long hours since they are smaller and lighter.
8. Precision
The most important aspect of a jewelry laser engraving machine is its precision. The delicate and sophisticated etchings provide the final, intended details. Choose the slightest laser spot compression to achieve the most precise information. For such accuracy, fiber laser jewelry engravers are the best.
9. Warranty
Cheaper jewelry engravers have a shorter warranty. Expensive engravers, on the other hand, have more prolonged periods. Since these engravers are technical, it is crucial to consider the contract. The terms and conditions of the warranty are also vital considerations. Please read and understand the words to ensure they suit your preferences, as this will go a long way to giving you peace of mind as you delve into your jewelry crafts.
The Best Laser Engravers For Jewelry
1. Thunder jewelry engraving machine
The thunder laser is the best engraving machine. The engraving tool is suitable for working on metal, plastic, wood, ceramics, and glass, among other jewelry materials. With its adjustable knob, you can etch designs on jewelry with ease on several materials.
The thunder engraving tool has a warranty of up to 2 years. The manufacturer has quite a reputation. The covered, soft hand grip makes it possible to work for hours, considering the weight of this tool. It has a carbide tip and a diamond tip, too, which can be interchangeable. However, this tool has few accessories and frozen set screws.
2. GanGou laser engraving machine
This laser engraving machine does not carve out material pieces. Instead, it uses laser technology to etch or burn out creative patterns on different materials. This laser engraving machine is suitable for acrylic, wood, and stone workpieces but not metal ones.
3. Ortur laser engraver
The Artur laser engraver is the best CNC. It uses some of the most commonly available design programs. Through such programs as LaserGBRL, this laser engraver allows for design and final production capabilities for professionals, hobbyists, and even armatures. This laser engraving machine is designed with user safety in mind. It has a cut-off safety mechanism when the laser is not operational. Our laser engraver is well-suited for high-end projects due to its speed and precision.
4. Utool engraver
Its power rating of 24W allows it to work effectively on wood, plastic, and hard metal surfaces. This tool has an adjustable engraver that lets you shift from soft to hard surfaces. Its adjustment knob allows for up to five different engraving depths.
The Utool engraving machine has four tungsten carbide tips, making it easy to engrave different surfaces. A soft rubber grip helps absorb the vibrations when you etch your designs. However, the Utool engraving machine is loud.
5. Hand-held/desktop
Hand-held jewelry engravers are ideal for small workshops, hobbyists, and DIY. These small engravers are easy to use for small jewelry or in a tight, hidden area like the inner ring. For business purposes, prominent computerized desktop engravers are ideal since they produce precise and high-yielding results. Such jewelry engravers are suitable for spacious workshops where large outputs are required.
Advantages of jewelry laser engraving machine
1. Produces permanent engraving that lasts a lifetime
2. Sustainable branding effect on materials
3. Complex and challenging cutting and patterns
4. Most economical and cost-effective solutions
5. Environmental safety
6. ISwift and highly efficient results
7. Highly reduced distortion on parts due to small heat-affected zone
8. High and precise repeatability of previous patterns
9. Narrow cutting kerf widths
10. A faultless, computerized, and smooth engraving process
Conclusion
With the best jewelry laser engraving machine, it is possible to etch on different materials, i.e., metal, wood, acrylic, and plastic, to produce the desired patterns and creative designs. The appropriate jewelry laser engraver could be the game changer.
To avoid injuries when using a laser engraving machine for jewelry, ensure not to touch the laser. It is also advisable to wear goggles to protect and keep your eyes safe.