Laser technology is no longer a distant future technology but an everyday reality in the leather industry. It is not surprising that more people embody the idea of having the help of laser engraving on leather. Therefore, having the best leather engraving machine for entrepreneurs, DIY enthusiasts, or even newbies is an added advantage. This is because the laser leather engraver can make your design beautiful and the work process seamless.
Overview of Laser Engraver Machine
Leather is a widely traded commodity; thus, laser cutting and engraving machines are very important. These laser cut leather engraved different stylish designs on the raw or finished materials. Thus, hobbyists, designers, and small business owners now demand these laser leather engravers to earn from their skills.
The process has been made simple if you're looking for the best leather laser engraving machine. This article is about the best leather laser engraving machine regardless of whether you need a specific laser engraver for leather material; or an affordable leather laser engraving machine.
What is a Laser Engraver?
While laser cutters are used to cut material easily, laser engravers make lasting prints on surfaces. They can be used to create unique designs on any surface, such as leather, mat board, cloth, marble, glass, etc. The laser engraver works by exposing the narrow laser to the material. The beam's energy will soften and dissolve the exposed area, forming marks or designs on the material.
Can I Laser Engrave Leather?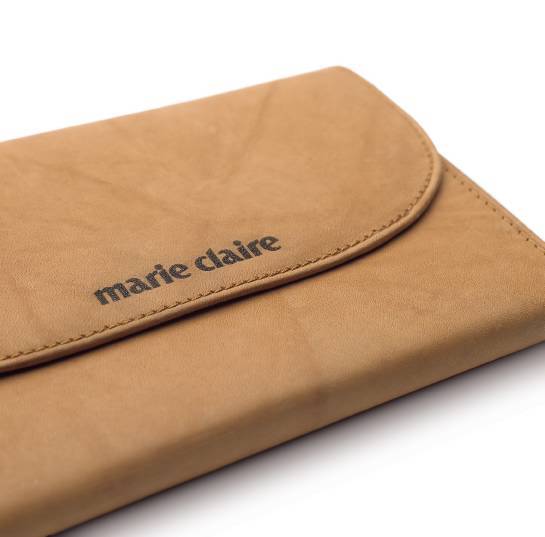 The straight forward answer is "Yes." You can engrave any design on any form of leather, whether processed or raw. The laser engraver employs high-intensity laser beams to precisely and delicately shape the surface of the leather.
What is a Laser Engraver Used For?
You can use the laser engraver on various materials for decoration, regardless of their surfaces. The laser does not physically affect materials, so it can safely engrave fragile materials. Laser engraver has numerous applications, and they include:
Craft inscriptions on leather products like bags, belts, wallets, etc.
Construct decorative annotations on fashionable materials.
Engrave marks on the surface of educational materials like booklets and stationaries.
Create and design souvenirs, business cards, chains, badges, and other accessories.
Etch on kitchen wares like mugs, glasses, plates, and cutlery.
Perform painting and interior decoration on mirrors, photo frames, vases, etc.
​​Perform engravings on gadgets such as smartphones, cases, and laptops. Laser engravers can create and design anything you can imagine, regardless of the material you are using.
What to Consider When Buying a Leather Laser Engraving Machine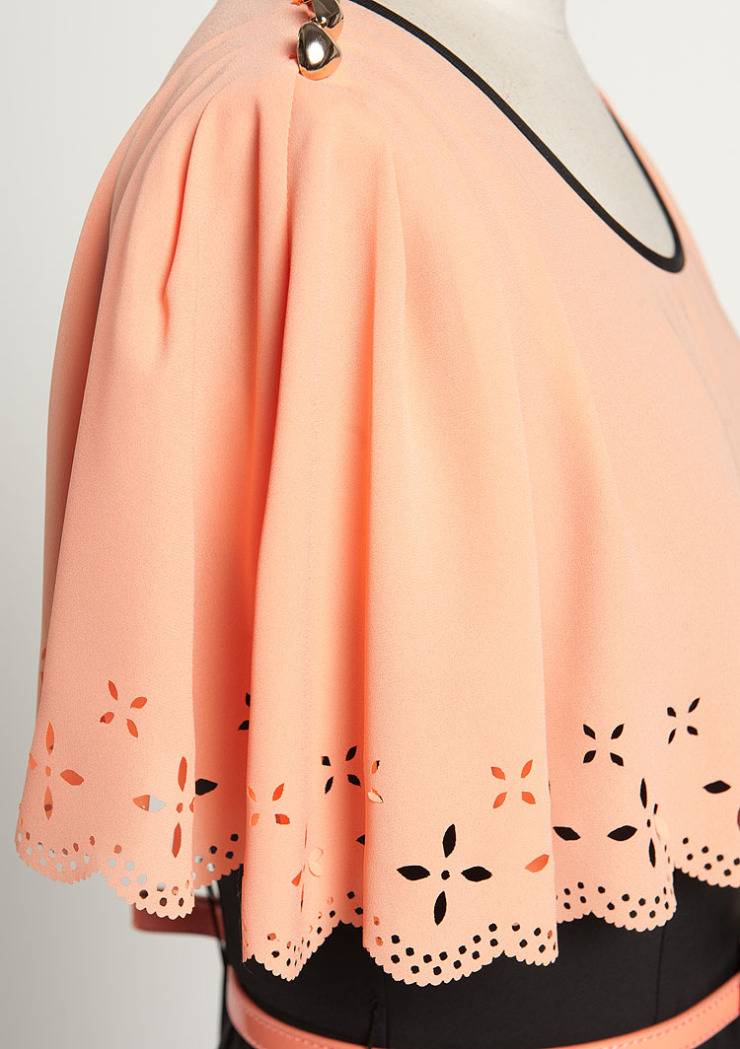 Selecting the most suitable laser leather engraver can be difficult for a beginner. However, here are the essential elements you can consider before paying money.
Price of the Machine:
Generally, before purchasing any item, you need to check your budget and confirm whether you can afford it. Purchasing laser engraving leather equipment from a vendor is no different. The significant factors determining the prices of laser engravers are the power capacity, engraving area, and material.
Most laser equipment prices are reasonable, but the quality of the machine is different. So, you may purchase a laser engraving on leather cheaply, and the device may not perform to your expectation. This is not to say that low-budget engravers are terrible, but your budget will play a significant role in your choice.
Material Type: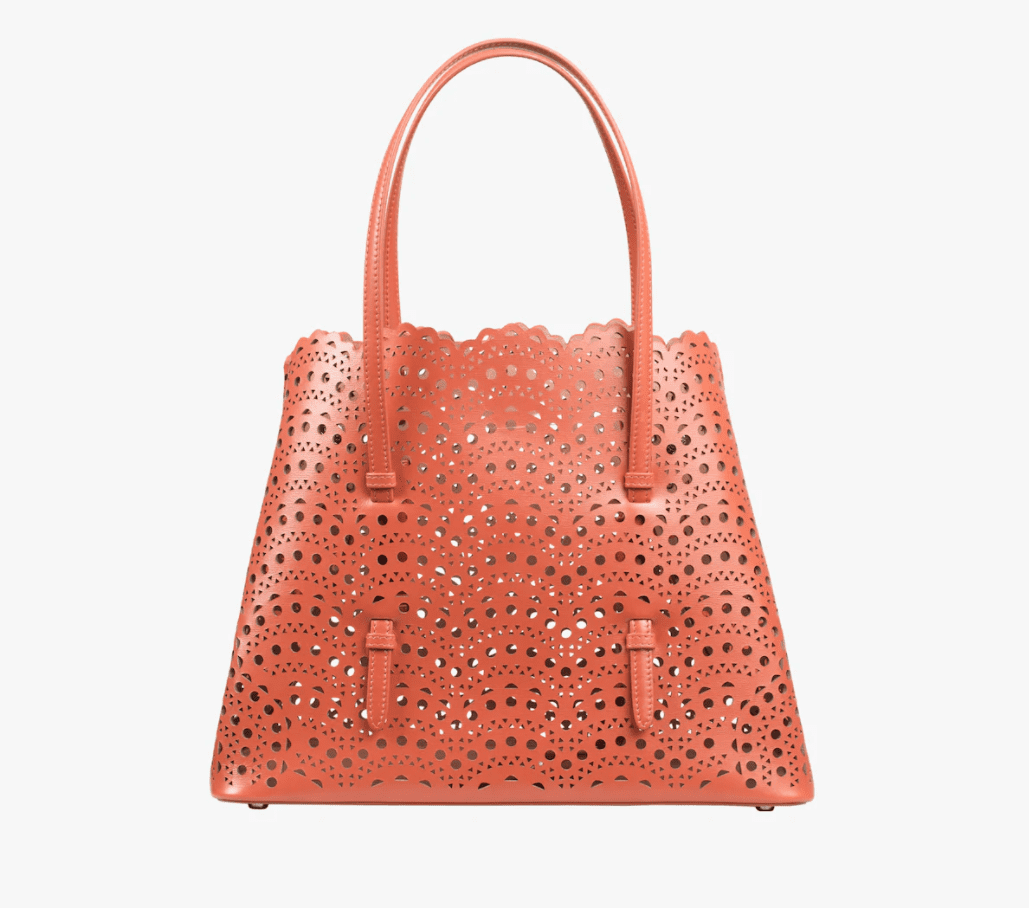 When you want to buy a laser engraver, you must consider the quality of the material that you wish to use. This is because the material you will use will determine the type of engraver to purchase. Most laser engravers can not engrave on certain materials. In comparison, some are general in terms of use, which means laser cut leather that can be engraved on them. So, you need to confirm the material type before making any purchase.
Engraving Size:
The size of the style you want to engrave on your material is essential when purchasing an engraving machine. If you want to etch large designs on your leather material, then you should buy a larger engraving machine. However, you can purchase a small laser engraver if you want a shallow engraving depth, like 0.001 inches.
Available Space:
Considering the available space in your environment can play a significant role when making a purchase decision. You do not want to buy an engraver machine that will make accessing other parts of your home difficult. You can purchase a bigger laser engraver if you have a lot of space in your environment. However, if the reverse is the case, you may need to buy a smaller engraver.
Software Compatibility:
When you want to choose what engraver to buy, then software compatibility should not be neglected. There is currently numerous software you can use to design the style you want to engrave on your leather material. Some of the popular software include Adobe Photoshop, Adobe Illustrator, Canva, etc. So, you need a software product compatible with your laser engraver.
Customer Support:
For beginners, you are more likely to run into complications and may need support. Purchasing a laser engraver from a manufacturer with customer services that can handle operational issues is advisable. The top manufacturer usually has numerous channels of communication.
Laser Lifespan:
Usually, a laser tube has an average lifespan of twelve weeks. So, if you are using your engraving machine regularly, it will last between 1,200 to 2,000 hours. However, a good and professional laser engraver can be used for about 10,000 hours. This means the machine can be used non-stop for a full year.
Best Five Leather Laser Engraving Machine
After searching and testing several laser engraver for leather material, we have streamlined the options for you. So, here is our recommendation for a more straightforward purchase:
1. Odin Laser Engraving Machine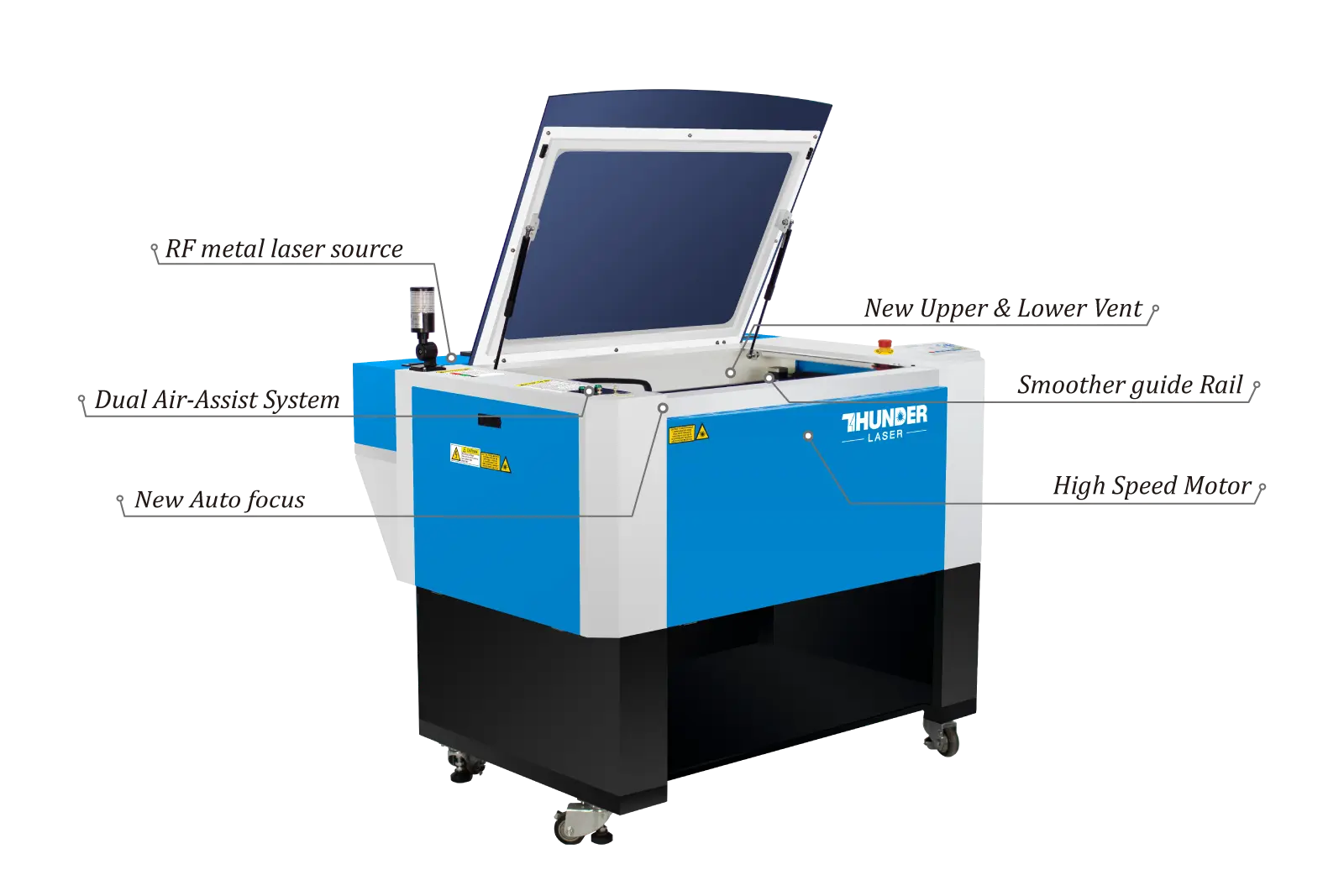 The Odin laser engraving machine is considered the best on the market. It is a highly sophisticated machine designed to bring your idea into reality with its Japanese Oriental motor. The machine has been designed to use leather laser engraving techniques to produce precise 3D engraving on different surfaces.
Features:
● Efficient Motor System: The Odin laser engraving machine uses the Japanese Oriental Motor. This super-fast motor system balances high torque with low noise and vibration.
● Improved Guide Rail: The guide rail fixes and gives the direction of movement to the Oriental motor system. The guide rail reduces frictional force when the Odin laser engraving machine performs at top speed.
● Double Air-Assist System: The dual mode is made to control air pressure properly. The Odin laser engraving machine performs a double function: it laser cut leather and engraves on them. The air assist is a feature to reduce the possibility of leather getting burned when heated by the laser.
● Easy to Operate: This laser engraver is easy to set up and operate. You do not need an expert to walk you through any setup procedures. Beginners just need a few trials or lessons to get started. In addition, it contains a quick start guide that can help you navigate.
● Customer Protection: The safety protocol built into this laser engraver machine is the best. It has inbuilt 8x open flap protection windows with CE and FDA-certified sensors for optimal surveillance. There is fire and overheating equipment to detect overheating with its detector alarms.
● Unique and Extended RF Laser Tube: The laser tube of the Odin laser engraving machine works with low voltage. This is a result of its effective water-cooling system for users' safety. In addition, the lifespan of the Odin RF laser tube is about 10,000hours.
The Odin laser engraving machine is a recommended engraver machine for home and small-business users. This is due to its preciseness and it won't take up a lot of space in your home environment or workspace.
2. NEJE Master 2S Plus Engraving Machine
An alternative leather laser engraving machine that performs exceptionally is the NEJE Master 2S Plus Engraver & Cutter. It performs duo functions such as laser cut leather and engraved designs.
Features:
● Simple Setup: This laser equipment setup process is simple. All that is required is a simple glance from the quick start guide.
● Accept Different Formats: One of the core advantages of the NEJE laser engraver is that it can accept documents of different formats. Some popular formats include PDF, SVG, PNG, TIFF, JPEG, DOCX, TIF, etc.
● Temperature control: The laser leather engraver has an in-built fan that automatically adjusts itself. For example, when the internal system is hot, the fan speed is increased to cool down the process.
This laser engraving and cutting machine is a perfect alternative for people looking for an affordable and professional laser machine.
3. Atomstack A5 Pro
The Atomstack A5 Pro is another perfect alternative and affordable laser cutter and engraver. This machine can perform laser engraving on leather, stone, bamboo, steel, etc. It is a good option for hobbyists, designers, and small business owners looking for ways to earn from their skills.
Features:
● Fitting: The leather laser engraving machine can fit into your bedroom comfortably without consuming much space.
● Pre-assembled: The Atomstack A5 Pro is partly assembled by the manufacturer – Thus making the initial setup straightforward. All you have to do is to screw and assemble a few other components.
● Low Machine Power: The machine power is about 40W, which may not eat deeply into your energy-saving plan.
4. xTool D1 Pro:
The ideal tool for entrepreneurs looking for ways to express their designs on a vast canvas is the Makeblock xTool D1 Pro laser engraver.
Features:
Laser leather engraving has never been made simple like the xTool D1 Pro did.
It has a machine power of about 60W
It requires ample space, which can be attributed to its designs.
The laser engraving leather requires a routing speed of 400 mm/s to produce a clean surface after etching.
5. TEN-HIGH CO2 40W Engrave Machine:
Suppose you want to engrave various materials without breaking the bank, then TEN-HIGH CO2 Engrave Machine is a fantastic option. This engraving machine comes with software compatible with different versions of the devices (Windows OS and MacOS inclusive).
Feature:
TEN-HIGH can be used for different material surfaces aside from metals.
The engraving area range is 400mm by 300mm.
The machine weighs less and does not require ample space.
This is a high-speed machine, but the cutting speed is lower and equals only 300 millimeters.
Conclusion
Laser leather engraving is swiping across industries due to its designs and sealed cuts that will not deteriorate over time. While there are several options, the best laser leather engraving equipment remains the Odin laser engraving machine. We have tried it and can confirm that the laser RF laser tube works for an extended time. Hence, we can recommend it to shoppers looking for the best leather laser engraving machine.