Many changes in people's needs and tastes can be observed over time. In this era, we always prefer to use convenient products with unique designs. In this case, laser-engraved products are one of them. However, a laser engraving machine opens up many business ideas for you. So we should research these laser engraving project ideas to conduct a successful business.
This article is your guide to discovering top laser engraving project ideas. It also saves you from the trouble of searching online. Each idea outlines the products you can make using a laser engraving machine. Besides, get valuable insights here to kickstart your business. In addition, some readers might even find their dream business ideas and gain the confidence to make them a reality.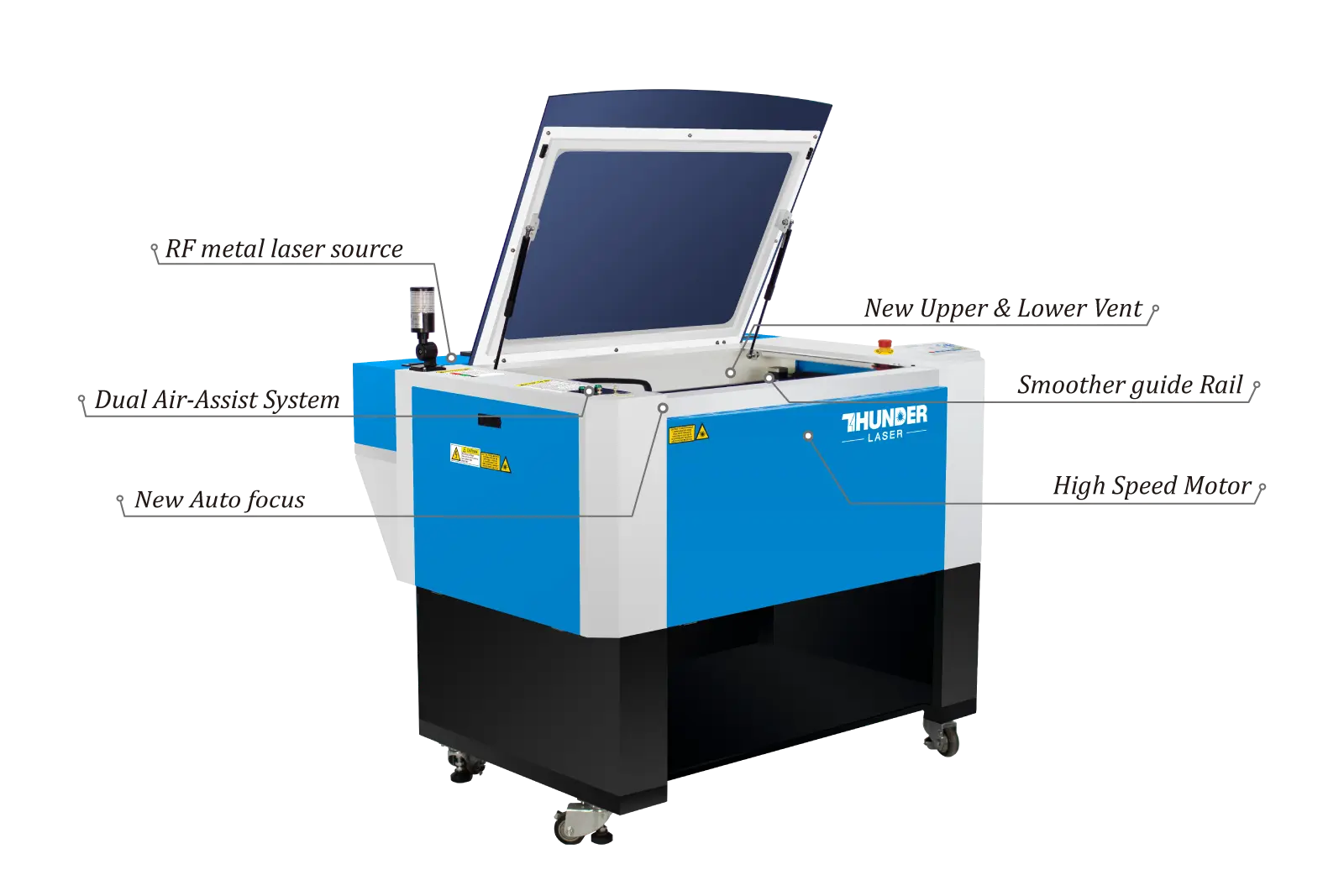 Laser engraving project ideas can include engraving various materials. Common materials include wood, plastics, leather, denim, acrylic, paper, metal, and hardboards. These 15 laser engraving project ideas categorize the hundreds of engraving product ideas. We will also try to mention every possible detail that might help you in your project.
It is important to note that Odin 22 and 32 models are highly suitable for these ideas. So, if you have different brands or models, compare the specifications with Odin laser engraving machines.
Wooden Puzzle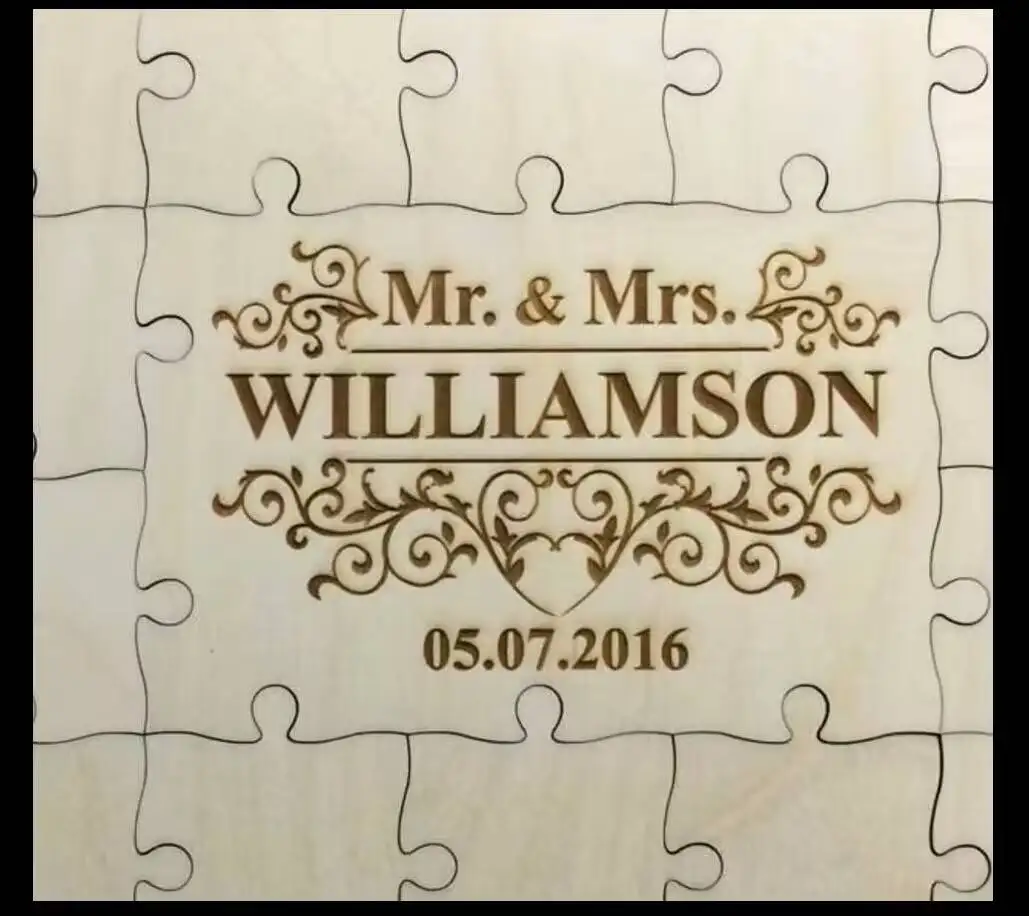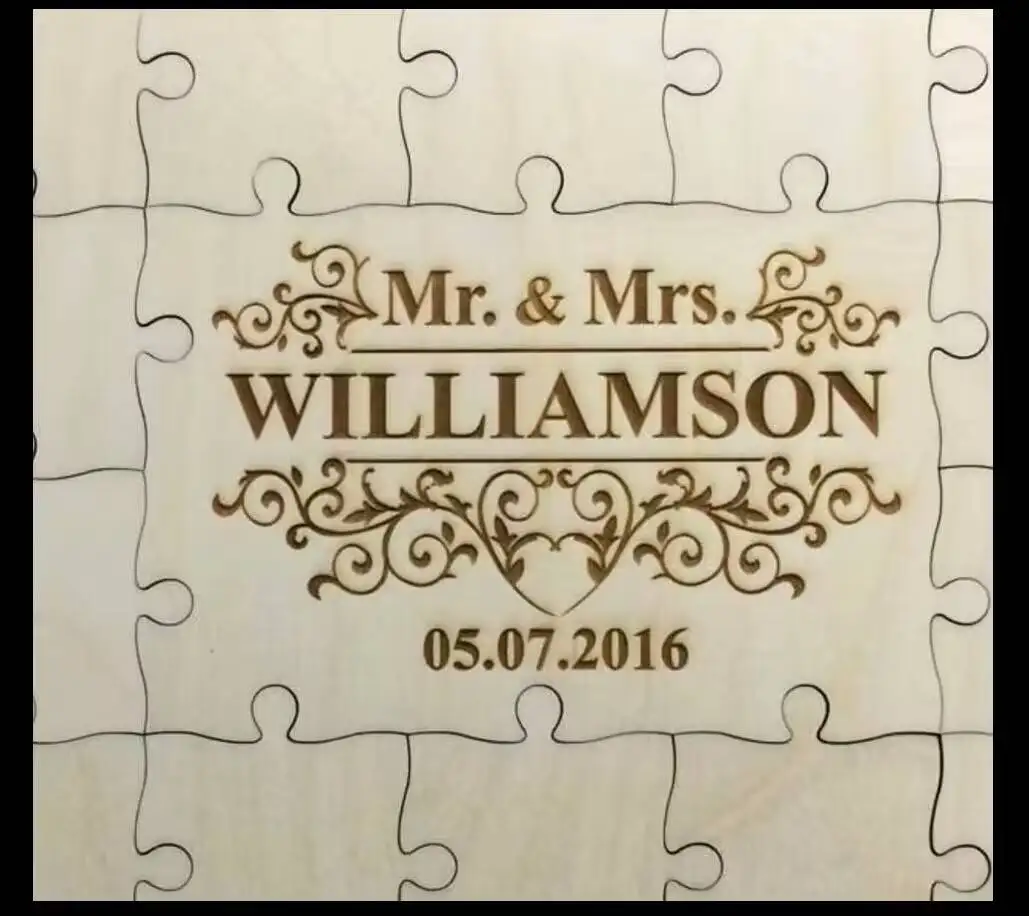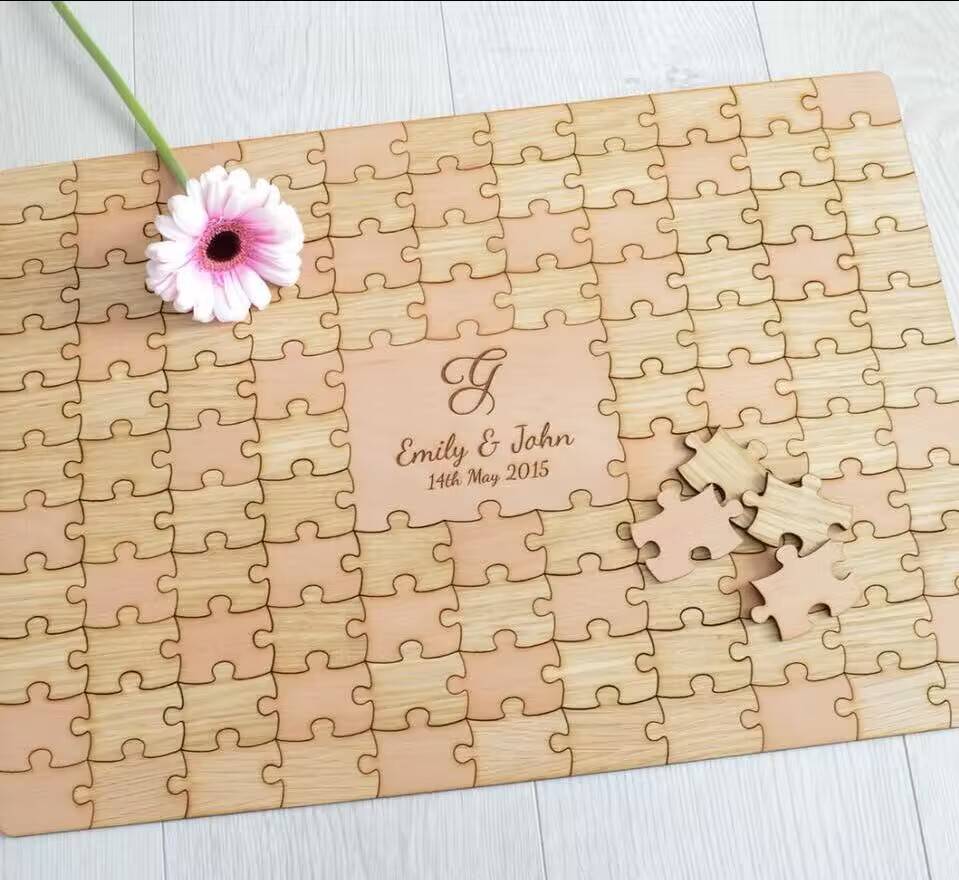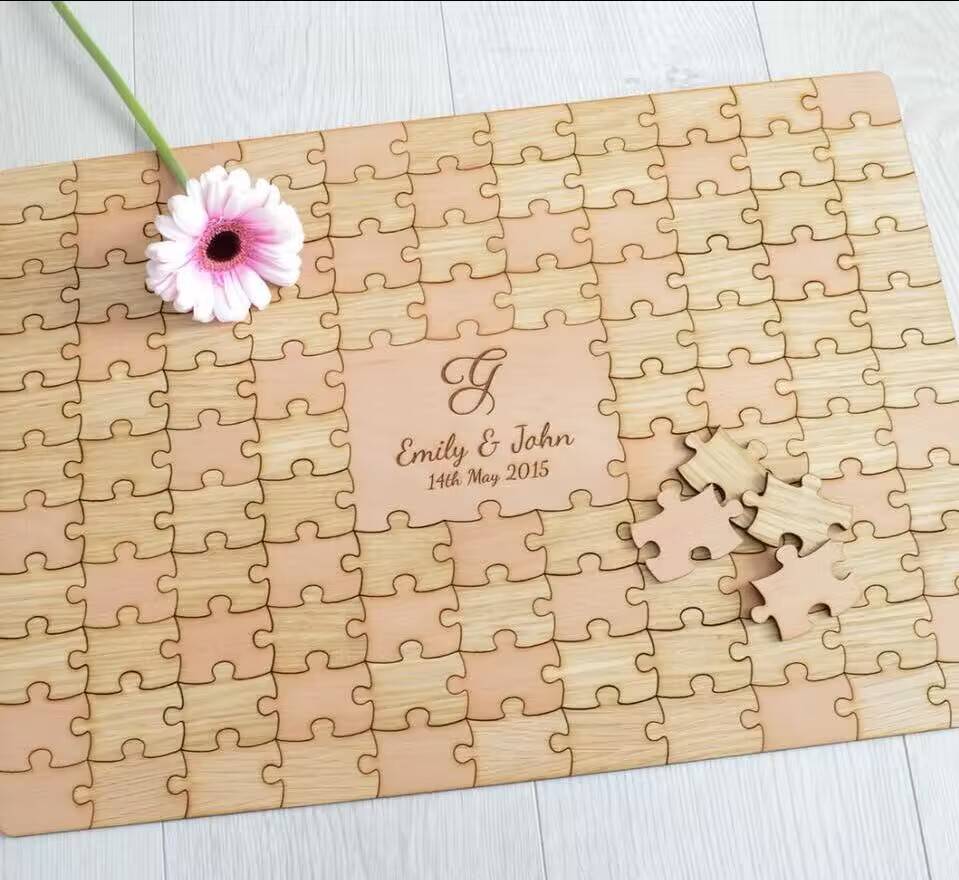 A wooden puzzle involves assembling pieces to form a 2D or 3D shape. With a laser engraving machine, these wooden pieces gain intricate details. As a result, it enables personalization and a wide range of puzzle variations. In addition, the Laser's precision enhances the puzzle-solving experience. The engraving makes it both engaging and visually appealing.
From traditional jigsaws to custom designs, engraved wooden puzzles offer a blend of creativity. It also provides entertainment for all ages. Some famous wooden puzzles include jigsaw, names, mechanical, animals, maps, and artistic puzzles.
Custom Rubber Stamps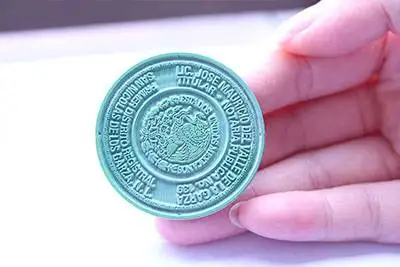 Custom rubber stamps are personalized tools for marking documents, crafts, or other surfaces. In this case, the materials used for these stamps are natural or synthetic rubber. They feature specific designs, text, or patterns that can be repeatedly imprinted onto paper, fabric, or other surfaces. These custom rubber stamps are prevalent in business purposes, crafting, and personalizing stationary.
You can make various types of rubber stamps from a laser engraving machine. Some popular products include business logos, signatures, crafting, address, date, and monogram stamps. So, if you buy a laser engraving machine, you can offer your customers a wide range of products.
Measurement Tools
Laser engraving machine has made the manufacturing process easy for measurement tools. The precise engraving enhances their functionality and aesthetics. In this case, laser-engraved measurement tools offer durability, readability, and personalization. As a result, it becomes indispensable in industries and activities where precision is paramount.
Measurement tools-making services can be an excellent start for your business. Popular products may include rulers, straightedges, calipers, levels, micrometers, gauges, and tape. You can also consider other tools like protractors, dial indications, and angle measures.
Cooking Utensils
Laser engraving adds personalization and artistic touch to kitchen functional tools. The method typically engraves designs, patterns, or text onto various culinary instruments. Laser-engraved cooking utensils elevate kitchen essentials to unique pieces of art. These utensils also enhance the cooking experience and make for exquisite gifts.
Popular products include cutting boards, wooden spoons, rolling pins, kitchen knives, and platters. You can also create unique products like measuring spoons,m aprons, oven mitts, mason jars, and cocktail shakers. These personalized pieces provide a unique way to express individuality while preparing meals.
Laser Engraved Tumblers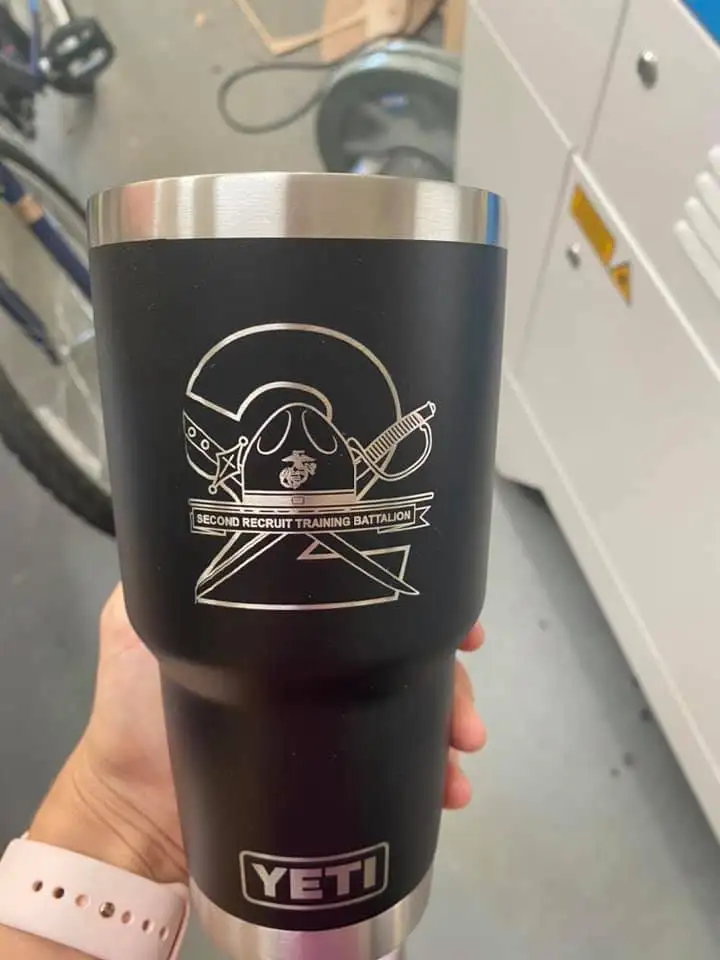 Tumblers are cylindrical containers designed for holding and serving beverages. They typically have a narrow base, a wider body, and a flat or slightly curved top. Tumblers may come in various materials like glass, metals, and plastics. In this case, laser engraving with rotary attachment allows you to engrave on curved surfaces.
Laser-engraved tumblers offer a unique way to enjoy beverages. They also showcase individuality and creativity. Some popular products include travel mugs, steel, copper, glass, and acrylic tumblers. The engravings on these products are durable.
Acrylic Ornaments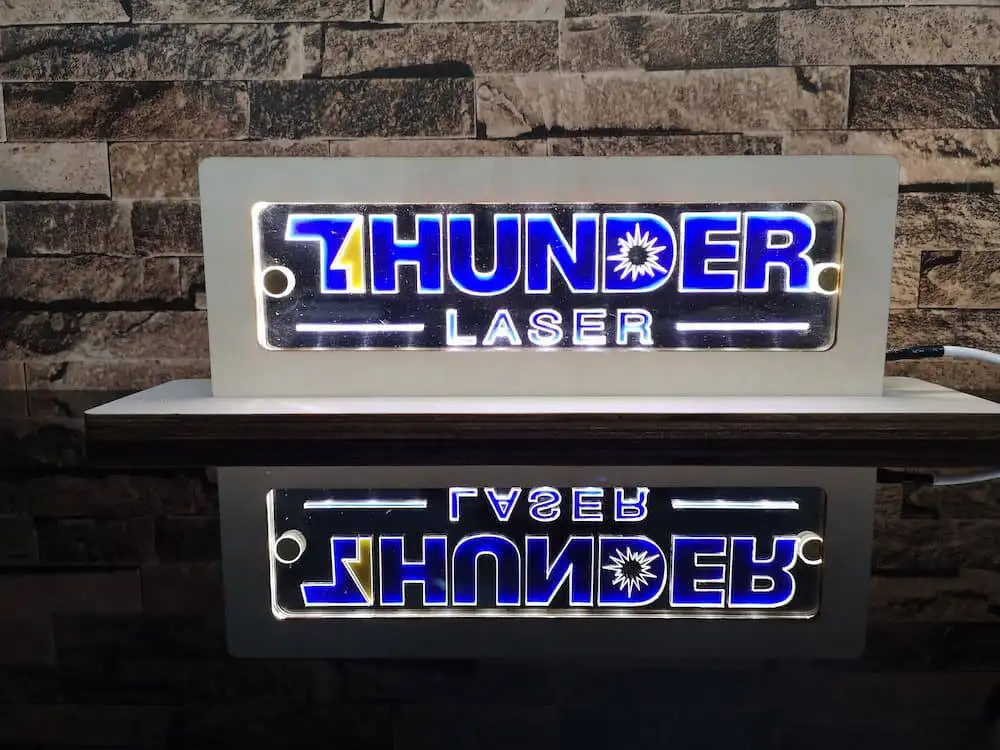 Acrylic ornaments are decorative items made from acrylic materials. These ornaments can be of various shapes, designs, and sizes. They are often popular as body ornaments, Christmas trees, holiday displays, and other decoration places. In this case, laser engraving machines can create complex designs of any shape. Therefore, you can customize your products and increase their value.
Laser-engraved acrylic ornaments are famous for their unique designs. They come in vibrant colors and are lightweight. They are also renowned for their ability to catch and reflect light, creating eye-catching visual effects. Christmas trees, personalized names, animal and nature, and glowing LED ornaments are noteworthy.
Laser Cut Invitation Cards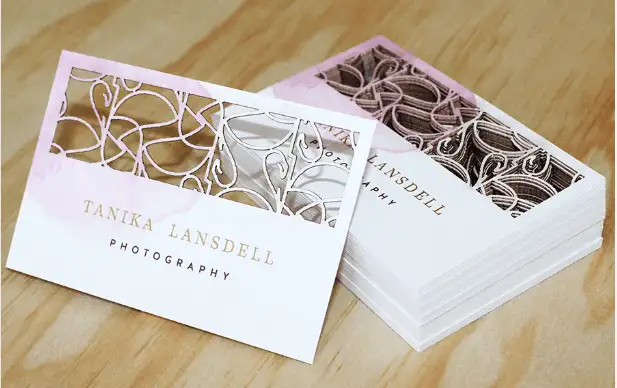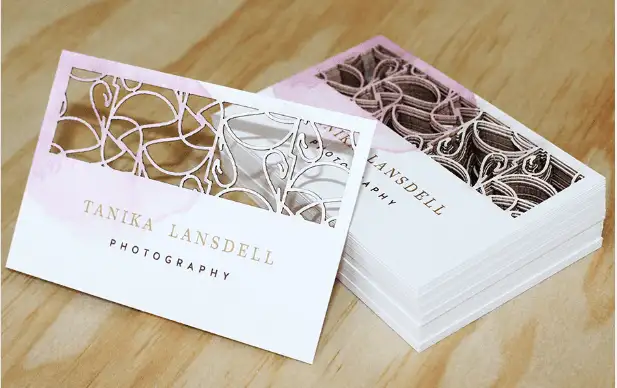 The Invitations cards resemble a small piece of decorative cardstock. It is used to invite people to a specific event or occasion. It typically includes essential information with intricate designs. In this case, laser engraving adds a unique outlook to these invitation cards. The method creates delicate and detailed designs, patterns, and shapes.
You may find these cards at weddings, birthdays, anniversaries, and other significant events. The laser cutting process involves cutting the cardstock to create stunning invitations designs.
Laser Cut Signage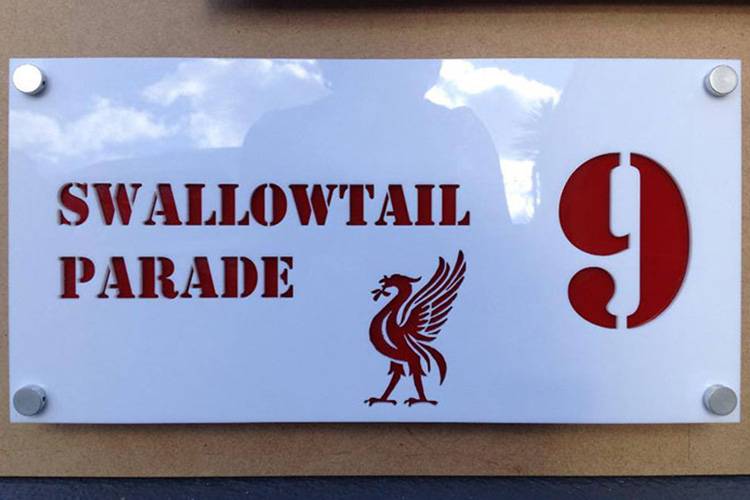 Signage and displays are often found on roads, in shops, or in offices. Laser-cut signage refers to signs and displays that are crafted using laser-cutting technology. The process involves using a laser to cut precise and intricate designs, letters, or shapes from various materials. It also creates visually appealing and attention-grabbing signage. These laser-cut signages are commonly used for branding, advertising, wayfinding, and decorative purposes.
Some popular signage products include storefront signs, wall art, weddings, events, and lobby signs. You can also create trade show displays, decorative screens, custom logos, and outdoor signs. You can offer laser-cutting services for all types of signage.
Laser Cut Wall Art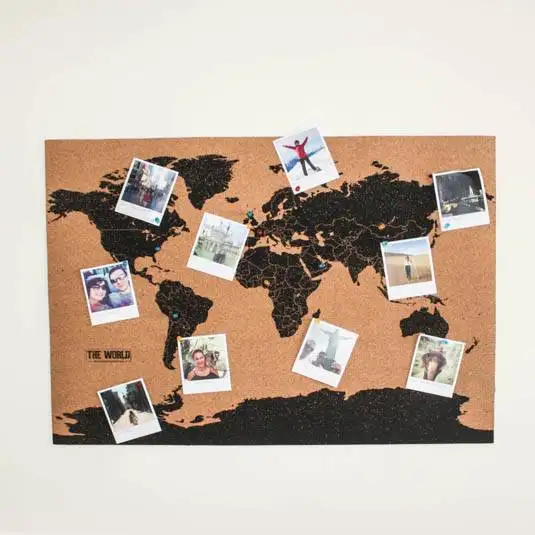 Laser-cut wall art refers to decorative pieces created using laser-cutting technology. This technique uses a laser to intricately cut or engrave designs, patterns, and shapes into various materials. You can make wall art using wood, acrylic, metal, or paper. These wall arts also provide stunning and intricate artworks. Laser-cut wall art combines creativity, precision, and craftsmanship. It also enhances interior space with unique and captivating pieces.
Some popular products include wooden panels, nature-themed art, inspirational quotes, and more. You can also create world maps, abstract art, family name signs, paper cut art, metal artworks, and clocks.
Fundraising bricks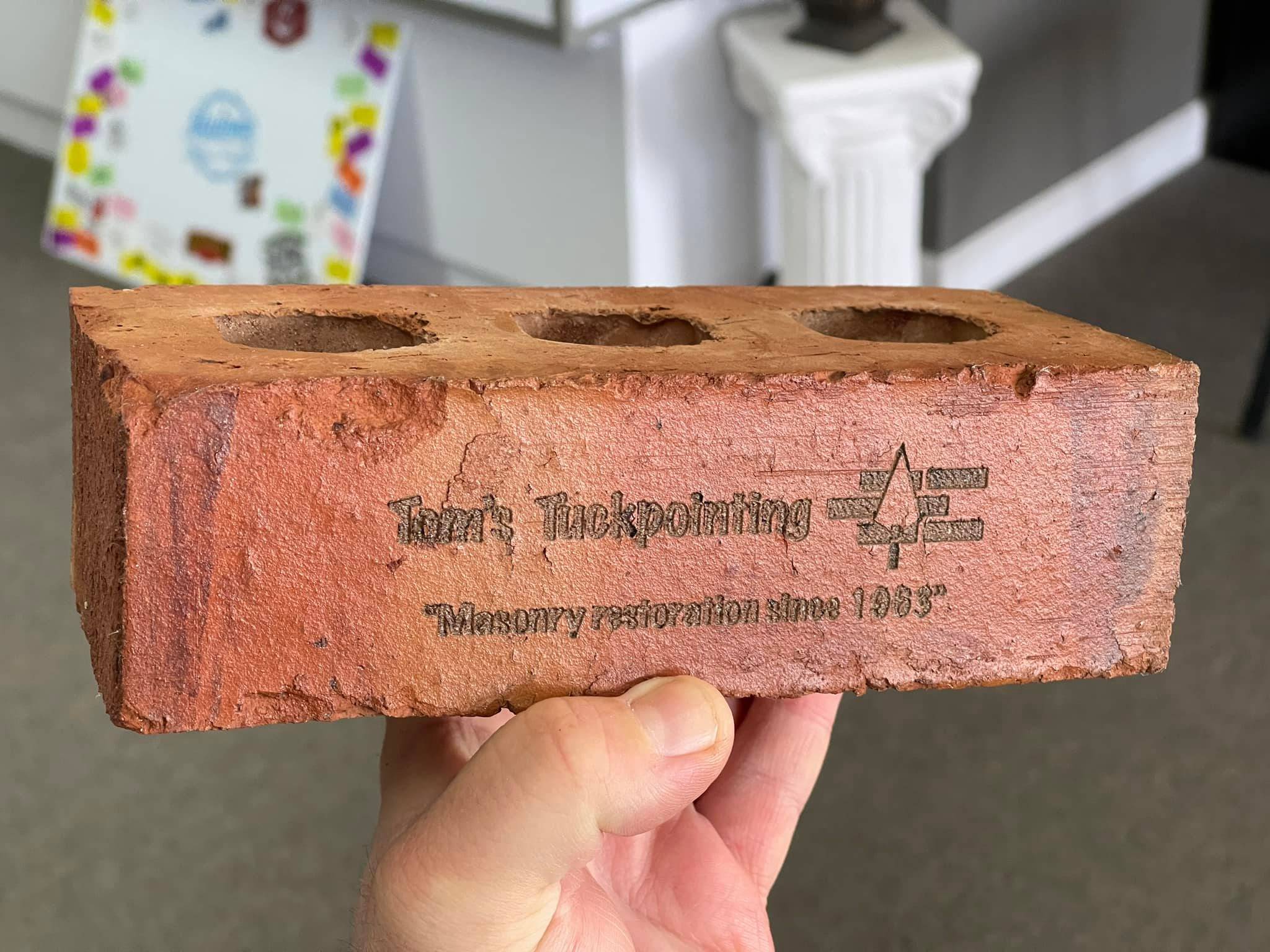 Fundraising bricks is one of the most popular and demanding products from laser engraving. We have created a detailed article on this product. You can learn how to make them and the opportunities for these products. However, fundraising bricks may come in various materials, concrete, tile, or lime. Based on your customer's requirements, you can choose the material. But you have to know the compatibility of the laser device.
Laser-engraved bricks are famous for various fundraising campaigns. Many organizations prefer high-quality engraved bricks for their events. Therefore, laser engraving for making different fundraising bricks can be profitable.
Laser Engraved Coasters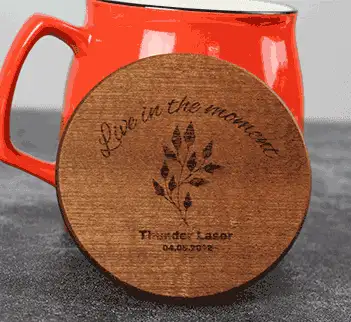 Coasters are commonly used to protect surfaces from drink condensation and heat. Laser-engraved coasters are practical and decorative items made from laser engraving machines. Like other products, you can also create intricate designs, patterns, images, or text on the surface of the coasters. These engravings can be highly detailed and precise. It also adds a touch of personalization and sophistication to coasters.
Laser-engraved coasters combine functionality with aesthetic appeal. This characteristic makes them popular for personal use and gifting. However, you can create various types of coasters resembling different themes. Some popular products include personalized monograms, maps, quotes, events, and custom design coasters.
Laser Engraved Phone Case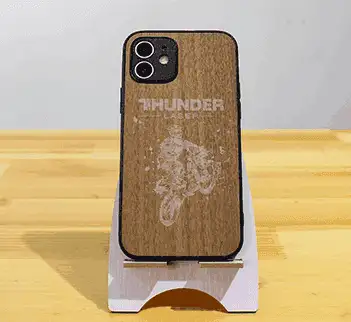 Laser-engraved phone cases are protective smartphone covers. These covers may feature intricate designs, patterns, images, or text engraved onto their surfaces. In this case, using a laser engraving machine, you can make it happen. However, you can create detailed and precise engravings that enhance the aesthetic appeal of the phone case. These products also combine personalization with functionality.
Laser-engraved phone case offers a unique and stylish way to showcase your mobile phones. Similar products include laptop sleeves, tablet covers, watch bands, and wooden keychains.
Laser Etching Jeans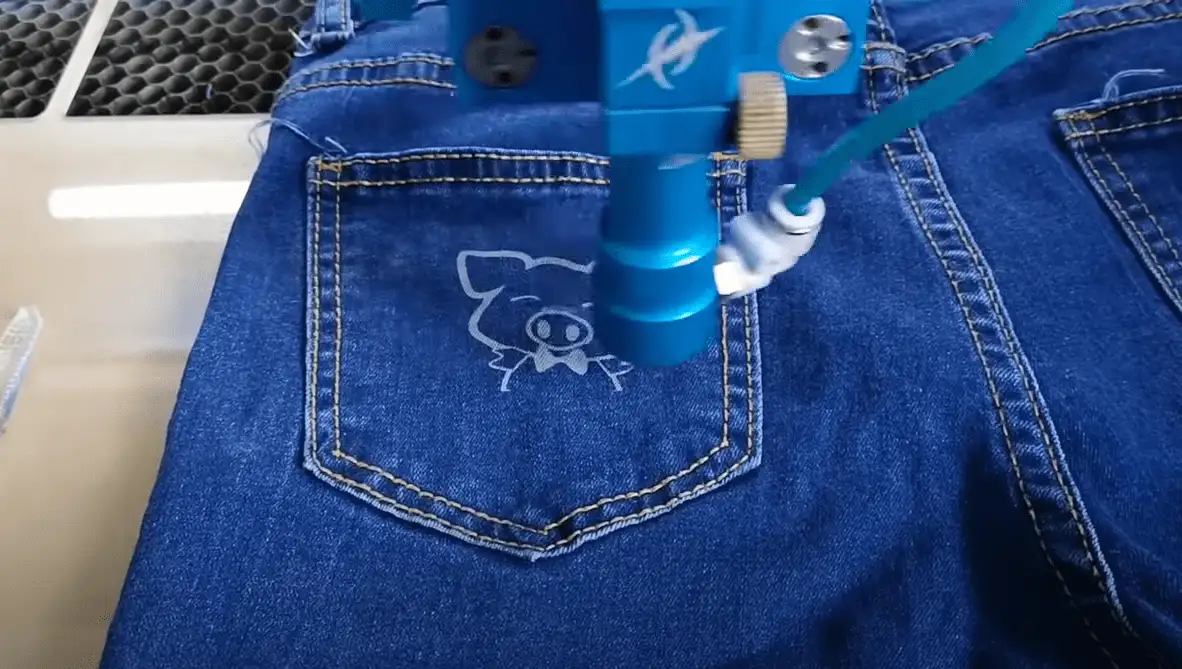 Laser-etched cloths come with complex designs, patterns, or distressing effects on denim fabric. The process creates a unique and precise marking while maintaining the fabric's integrity. Similar techniques are used on other clothing products. You can also mark on leather jackets, canvas bags, wooden accessories, and acrylic ornaments.
Laser marking on clothes provides personalized and artistic touches. It also enhances their visual appeal and individuality.
Laser Engraved Guitar
Musical instruments are the art of sound. Music enthusiasts prefer designed instruments that capture the essence of the musical vibe. Laser-engraved guitars have intricate designs or artwork precisely etched on the guitar's surface.
Similar techniques can be applied to other woodwind instruments. You can also engrave on drum shells, electric keyboard panels, and microphone stands. Engraving on these instruments enhances their aesthetics. It also provides musicians with customized and visually appealing performance tools.
Laser Engraved Bookmark
Laser-engraved bookmarks are thin, decorative markers for books. They feature intricate designs, text, or patterns etched onto their surfaces. These bookmarks add a personalized and artistic touch to reading materials. Similar techniques are applied to other bookmark products. You can also mark on wooden plaques, glass awards, metal keychains, and acrylic paperweights. These methods offer a unique way to incorporate customization and creativity into everyday items. It makes them memorable and visually appealing.
Conclusion
The Odin 22 and 32 models are prime laser engraving machines for crafting the above project ideas. Their specifications align perfectly with these projects. Should you seek an alternative device, gauge its features against these models. Consulting experts can provide valuable insights. And remember, for any queries, contact our customer service team. They're here to help and ensure you receive swift responses to your needs.