Visual Impact Exhibitions, combined with Image Expo, hosts bi-annual exhibitions to showcase the latest and greatest in the Visual Graphics Industries, which include signage, digital printing, engraving, routing, awards, vinyl application, design, airbrush, screenprinting and display solutions.
These trade shows are widely considered to be the best opportunity to see new products, meet leading suppliers, learn about new technologies and network with like-minded individuals.
In the early 1990s, the Visual Industries Suppliers Association, owners of Visual Impact, began organising these successful exhibitions, and to this day continue to host the largest trade show for the Visual Graphics Industries.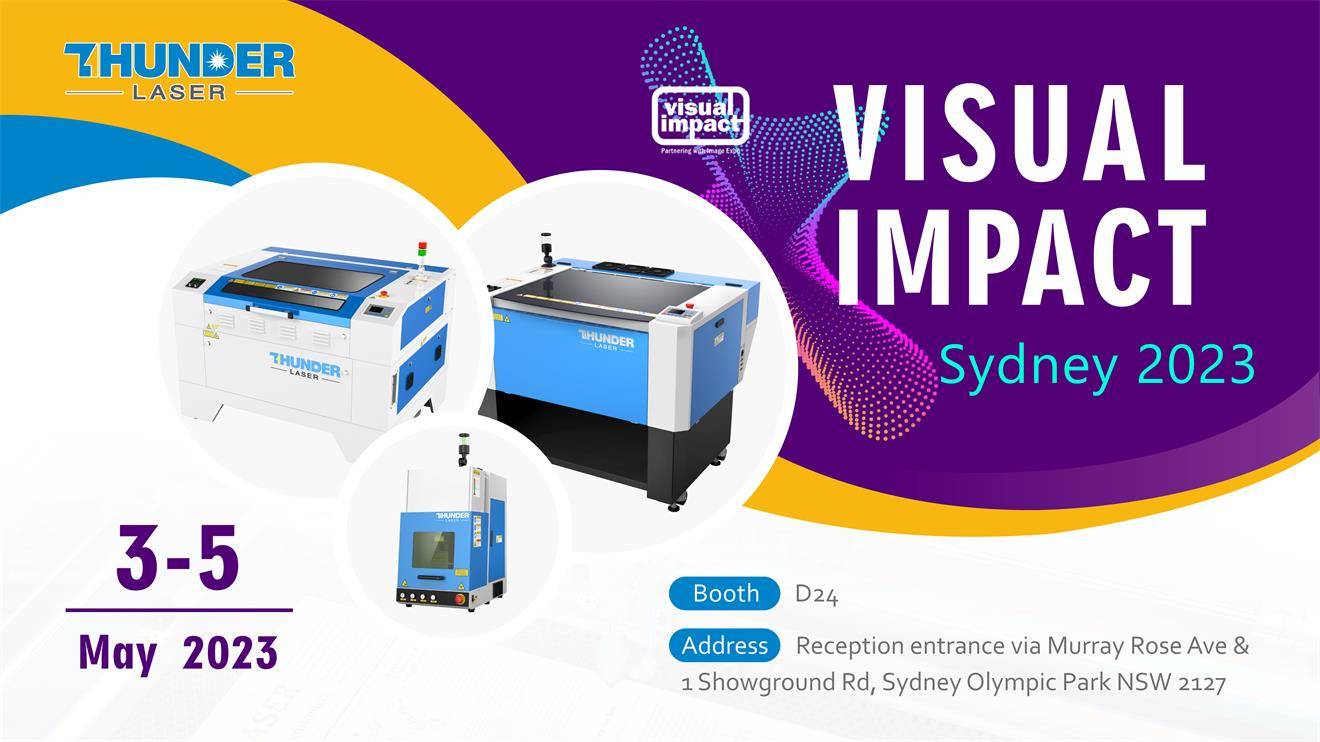 During this edition, Thunderlaser will exhibit three series of machines—- Nova35, ODIN32 and the most popular laser marking machine in the laser field-Aurora.
At that time, you are welcome to come to our booth D24 to visit and exchange.