Visual Impact is a bi-annual exhibition hosted by the Visual Impact Exhibitions and Image Expo. It showcases the latest advancements in the Visual Graphics Industry, attracting professionals from related fields.
This exhibition features a wide array of impressive offerings. You can see signage, digital printing, engraving, vinyl application, design, and so on.
In the early 1990s, the Visual Industries Suppliers Association organized the inaugural editions of these exhibitions. Up to now, they have hosted dozens of the largest trade shows for the Visual Graphics Industry.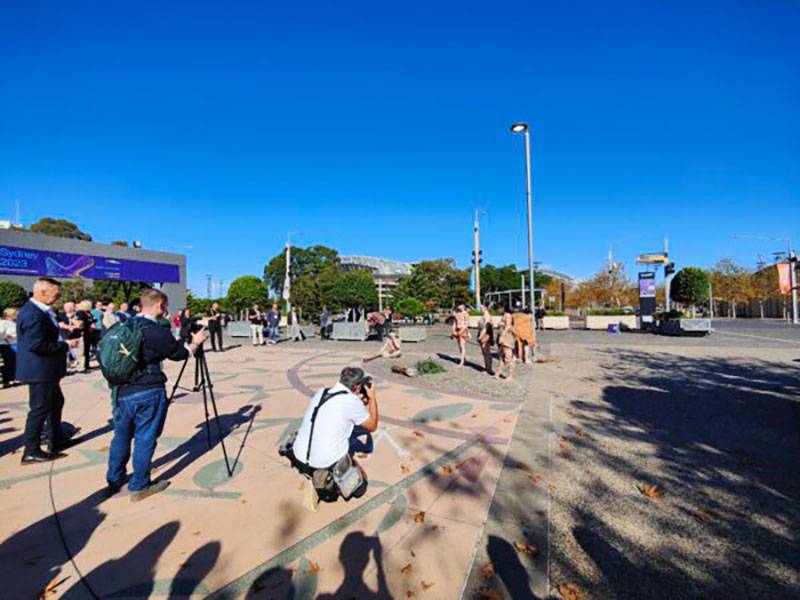 Before the official beginning of the Visual Impact, there was a captivating opening ceremony with a savage dance. It was so interesting that participants were attracted and took lots of photos. 
During the edition this year, Thunderlaser showcased three series of machines— Nova35, ODIN32 and Aurora. Among them, Aurora is the most popular laser marking machine in the laser field. These products are intended to cater to a diverse range of applications across different industries.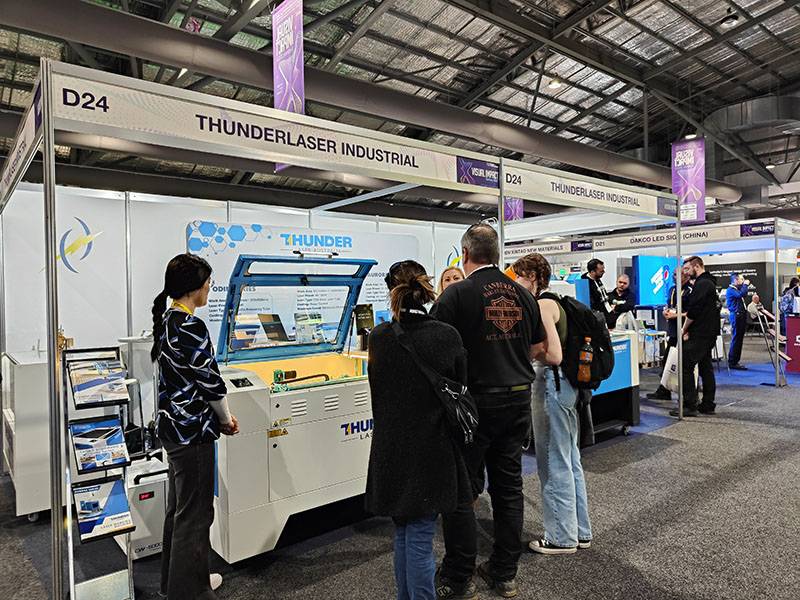 At our booth, D24, we displayed our best products. On the first day, our products were already popular among customers. More than 30 customers left their contact information, demonstrating keen interest in our machines. Most of them are advertising companies with laser cutting machines, considering the addition of a second laser cutting machine. They took an interest in Thunderlaser due to the quality and stability we offer.
We introduced our products to new customers. Aiming at their questions, we engaged in detailed discussions about their specific application. Additionally, we were glad to welcome many returning customers to our booth. Glenn and Manly warmly received them and imparted valuable skills related to laser cutting machines.
The final day was also bustling, with us concluding our participation at 4 p.m. We efficiently packed up and departed.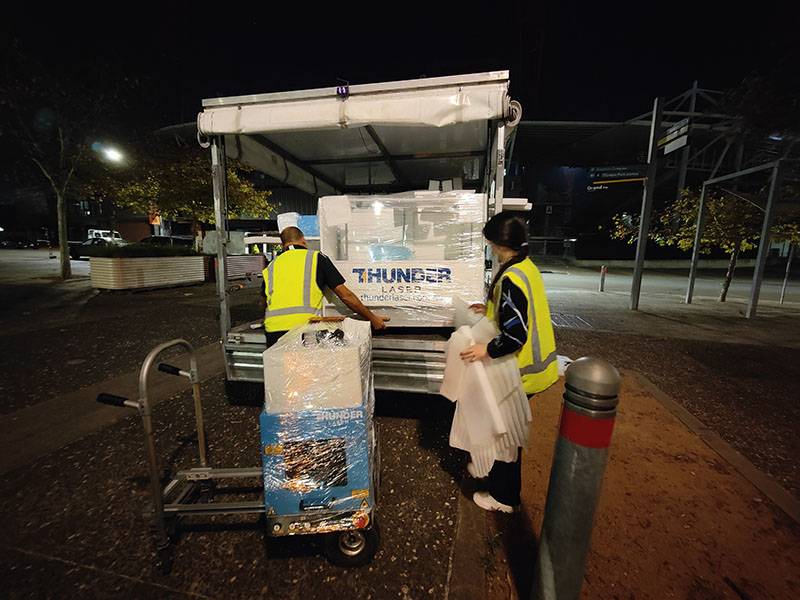 Throughout the Visual Impact this year, we not only encountered potential new partners, but also exchanged product experiences with numerous customers. This event provided Thunder Laser with invaluable insights and knowledge. Both of them will contribute to the ongoing improvement of our machines.