On June 3rd 2015, General Manager of Thunder Laser King Chen went to Shenzhen along with the staff and visited RuiDa Technology (Shenzhen) Co., Ltd.
RuiDa Technology (Shenzhen) Co., LTDis a company committed to the development and serviceof motion control, machine vision, sensor and automatic core parts, providing customers withcost-effective products and services from simple application to complex application.
Accompanied by general manager of the RD Technology Mr. Xiao, we visited the aging workshop, and their latest developed nonmetal servo system. Meanwhile, our technical manager Tomdeeply discussed with Ruida General Manager Mr. Xiao about the nonmetal servo system.Besides, we made a profound communication on market development potential of laser cutting machine. Market of laser cutting machine are in development, there are many opportunities waiting for us to dig, of course, there are some risks. In addition to seize the market, Mr. Xiao also put forward some valuable opinions on our software optimization, which is of great help to the development of our company in the future.
After visiting the RDTechnology, we both sides signed the relevant cooperationagreement, which will be conducive to realize win-win situation.
visit the aging workshop
Introduction of nonmetal servo system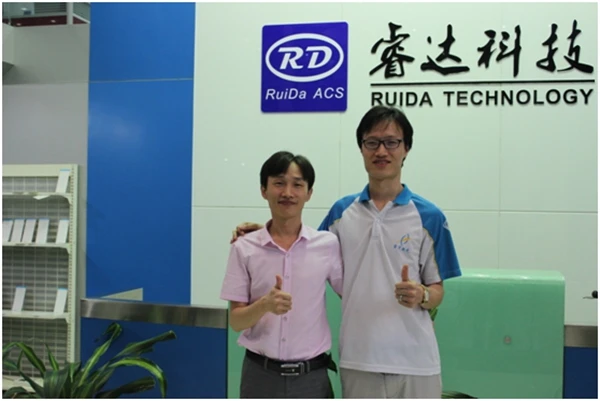 General Manager Chengzhu Xiao of Ruida and General Manager King Chen of Thunder Laser