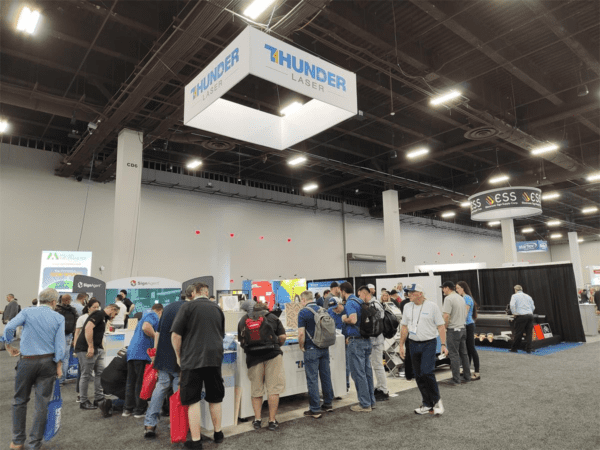 April 12th – 14th, 2023 – Mandalay Bay Convention Center, Las Vegas, Nevada: ThunderLaser, a leading global manufacturer of laser cutting and engraving machines, proudly participated in the International Sign Expo held at the Mandalay Bay Convention Center in Las Vegas, Nevada. The ThunderLaser China team, ThunderLaser USA team, and RotoBoss Rotary came together at Booth 1915 to showcase their latest and most innovative laser products.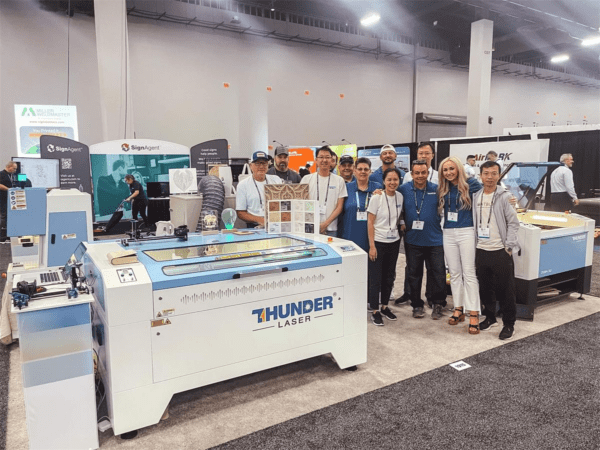 ThunderLaser's display featured three cutting-edge laser machines: the Nova51, Odin32, and Aurora8. Each of these products has been specifically designed to cater to different customer needs, offering a versatile range of applications for industries such as signage, advertising, and manufacturing.
The Nova51 laser cutting machine, known for its exceptional cutting and engraving capabilities, offers a large working area and high precision. The machine's robust construction ensures reliability and durability for various materials, making it ideal for businesses that require high-quality and efficient production.
The Odin32 laser engraving machine, a compact yet powerful laser cutter, provides excellent precision and speed at an affordable price. Its user-friendly design and advanced features make it perfect for small businesses and hobbyists looking to produce intricate designs and prototypes.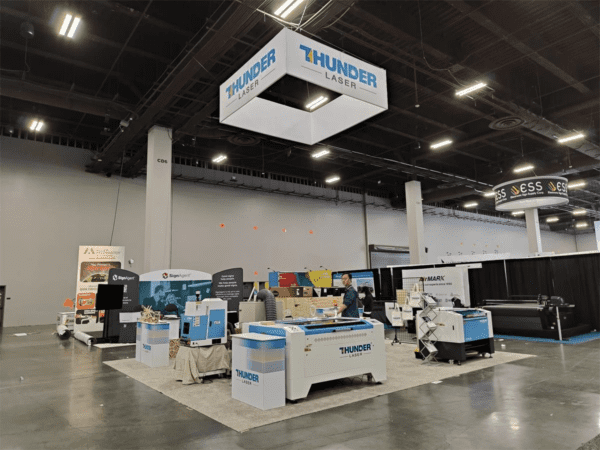 Throughout the expo, the ThunderLaser team had the opportunity to interact with many of their existing clients as well as potential customers. They were able to demonstrate the capabilities of their laser products and answer any questions visitors had about the machines. The response from attendees was overwhelmingly positive, and many expressed interest in incorporating ThunderLaser's products into their businesses.
The International Sign Expo proved to be a highly successful event for ThunderLaser. The exposure to a diverse audience of industry professionals provided valuable networking opportunities and fostered new business relationships. The event also allowed ThunderLaser to showcase their dedication to innovation and customer satisfaction, solidifying their position as a trusted and reliable partner in the laser cutting and engraving industry.
As the International Sign Expo came to a close, ThunderLaser teams, expressed their gratitude for the opportunity to participate in such a prestigious event.