The LASER World of PHOTONICS CHINA is a comprehensive and large-scale exhibition that invited exhibitors from all around the world, showcasing diverse achievements in the optical industry. This year, it takes place at the National Exhibition and Convention Center in Shanghai from July 11th to 13th.
Thunder Laser participated in the exhibition with ample preparation. During the first two days before the official opening, we unpacked and set up the laser machines, and then arranged the booth. We also trained our staff to ensure they had a detailed understanding of machine operations and specifications.
Thunder Laser displayed three machines at our booth 7.1 F133 during the exhibition. They represented our company's flagship products, known for their high quality and productivity, attracting a lot of visitors.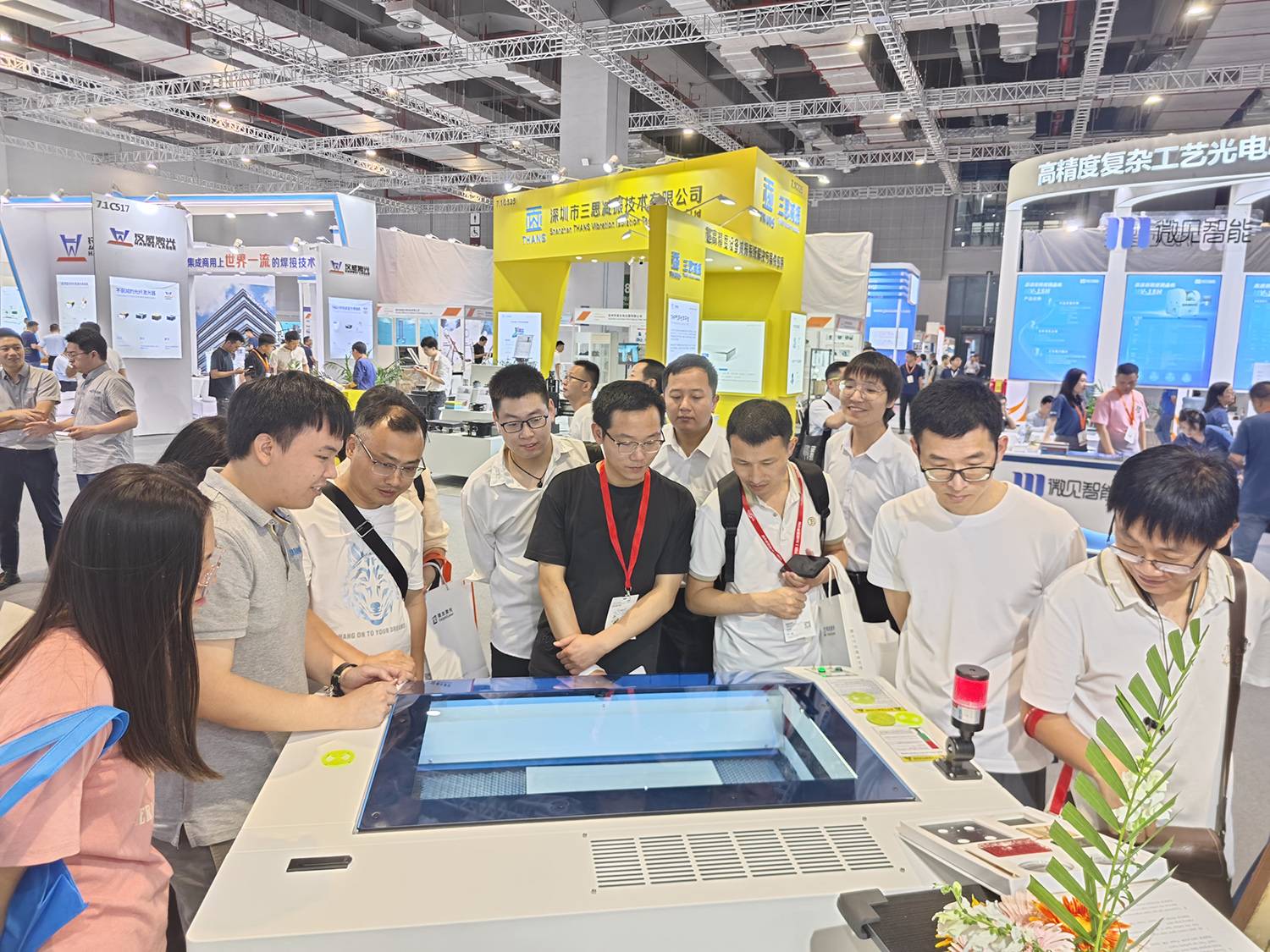 These three machines were Nova 51, Odin 32, and Aurora 8. Among them, Odin 32 stood out for its high-precision manufacturing, attracting visitors with the intricate laser-made products it produced. On the other hand, our Nova 51 drew attention due to its large size, offering a larger working area and processing capacity. Of course, Aurora 8 also garnered interest with its unique metal marking process.
We introduced our products, answered questions, and created cool souvenirs with laser machines for visitors. Additionally, we welcomed agents from foreign countries such as New Zealand, Malaysia, and Korea. We introduced the latest updates to our machines and took photos with them.
Shanghai is an advanced and inclusive city. During the LASER World of PHOTONICS CHINA 2023, we engaged in open and in-depth exchanges with domestic and international participants. This resounding event provided Thunder Laser with invaluable feedback, motivating us to continuously improve our products.