LightBurn has made big moves recently! This year, they hosted the first-ever Lightburn Experience from October 27th – 29th at Embassy Suites by Hilton in East Peoria, Illinois.
The LBX aimed to expand networks and enhance skills through three days of classes, speakers, and social events. In addition, attendees can get insights of LightBurn's development road map and future plans, meet fellow makers, and also showcase their work.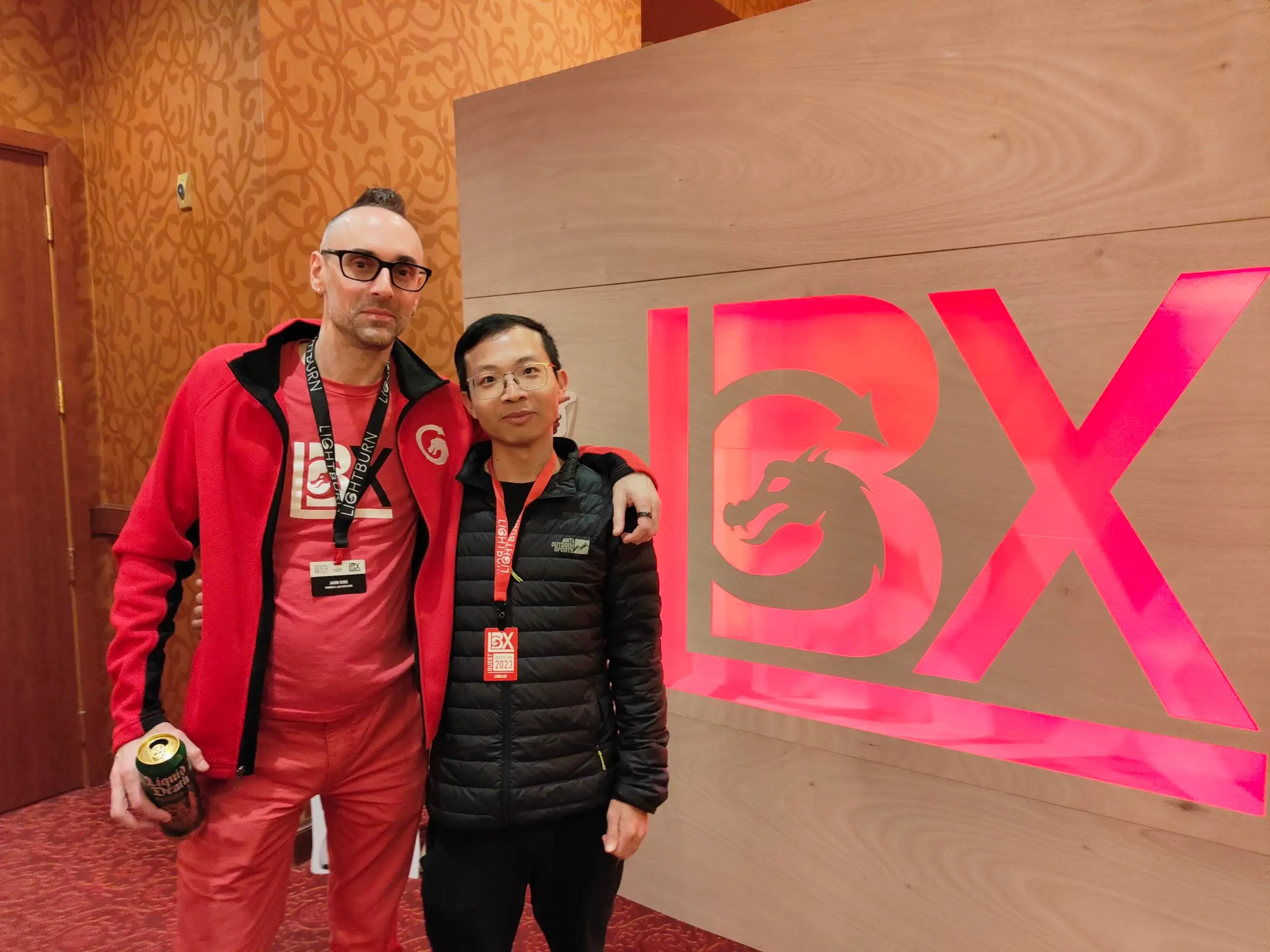 Thunder Laser became the second manufacturer to officially partner with LightBurn. We began our collaboration at the ISA 2019 trade show in Las Vegas, USA. This time, our partnership was further solidified during the LBX. The Marketing Manager of Thunder Laser China, Linus Lee, participated in the very event.
During the opening ceremony, LightBurn's CEO, Jason Dorie, shared the developmental history of LightBurn, which originated as a hobby and passion project in 2017. Afterwards, Chris Locascio and other technicians shared presentations on LightBurn Fundamentals, Lasers & Beyond, and more.
On the next day, Thunder Laser USA ambassadors like Robert, Katie, and Alisha covered practical topics such as growing a laser business, product launches, and development trends for 2024. The attentive audience of nearly 550 gained valuable insights.
The final day featured the LIGHTBURN MARKET event, where participants showcased machines and offered various laser-made samples for purchase. The presentation of the Thunder Bolt machine attracted many curious visitors. We had engaging discussions between us and Lightburn staff, customers from different places, and event attendees.
Thanks to LightBurn's efforts, the LBX was definitely a huge success. The speeches covered various topics, enabling attendees to learn about lasers, design, and project techniques. The market on the last day provided an open platform for everyone, facilitating effective communications about laser machines and products, and the industry's development status. Thunder Laser aims to leverage the gained experiences gained at LBX to further enhance our laser machines.