Laser engraving is an exciting and passionate work. You can learn many cool stuff from here. Do you know how laser works? The high-energy laser beam comes from a stimulated rare earth material or gas mixture.
A laser engraving machine then transfers these laser beams through optical fiber and finally to the laser gun. This laser gun shoots the laser beam on the workpiece surface and increases the temperature on that particular area.
In this way, a laser engraving machine engraves different materials and creates various designs and letters. This result can make a wide range of laser engraved products.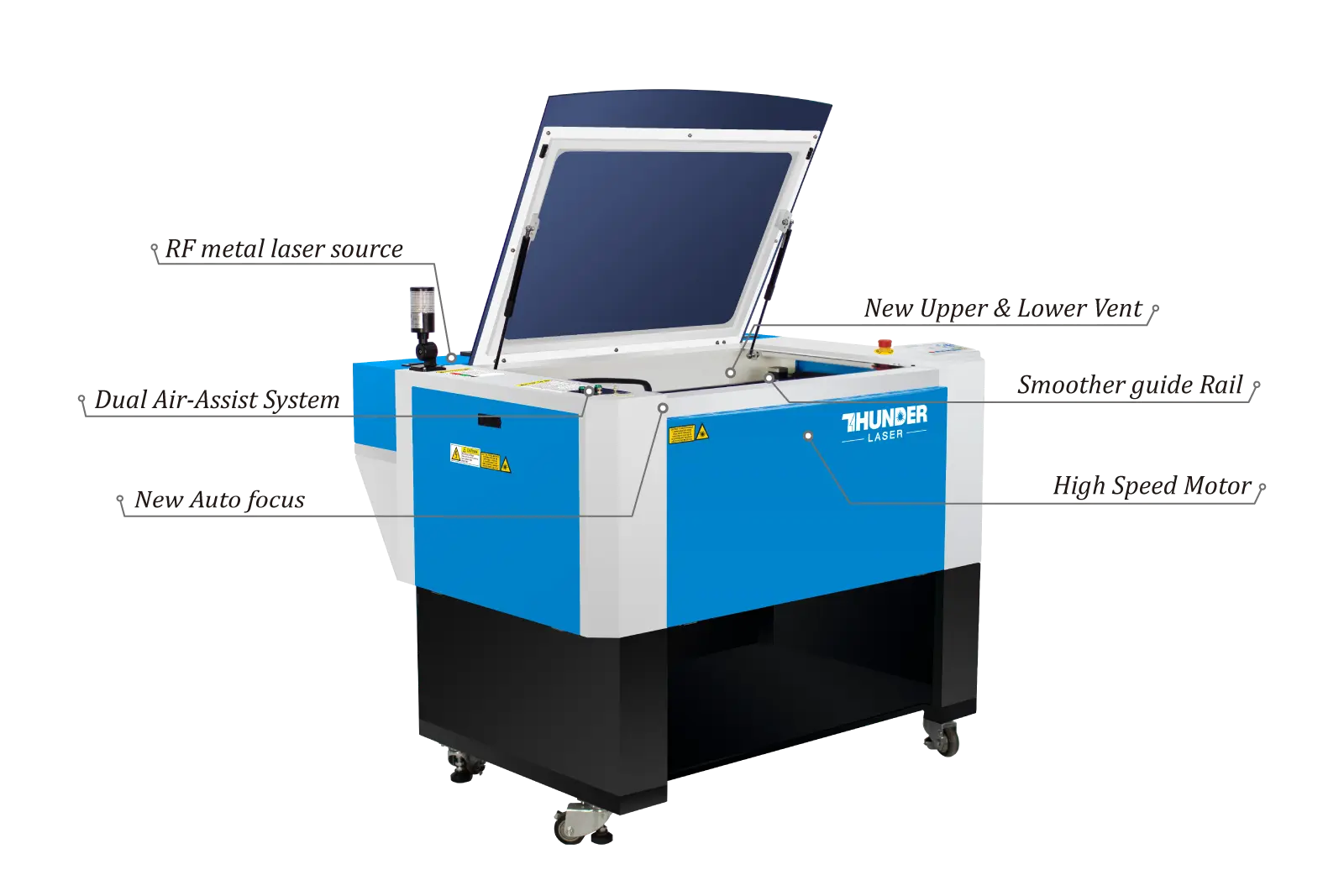 Interesting, right? You will be surprised to know that you can engrave almost anything using a laser engraving machine. You may wonder how. Note that a typical thunder laser engraver can engrave on metal, wood, plastics, leather, glass, paper, and many more.
In addition, you can also make various laser engraved products. For example, tumblers, signage, leather equipment, invitation cards, and wooden frames are noteworthy.
So, the importance of laser engraver machines in making laser engraved products is incomparable. With this aim, we prepared this article highlighting the popular laser engraved products.
You can navigate through this article and learn more about the products. In addition, you can also get valuable ideas perfect for your business.
Laser Engraved Products
Due to the ease of laser engraving technology, we can often see the use of these machines in our nearby workshops. You can engrave almost every material, from metal to paper. Consecutively, you can make a wide range of products.
All you need is a perfect thunder laser engraving machine and user-friendly software. That's it. Design your ideas on the software and modify it as you like. Then, insert the design file into the laser machine. Now select the focusing machine and place the workpiece. Start your machine, and boom! You have created your first laser engraved piece.
In the following, we will explore the eight most popular laser engraved products. We have categorized this list based on different materials. In addition, we will mention some popular laser engraved product names of that particular material. We hope this guide can help you generate a business idea.
Laser Engraved Wood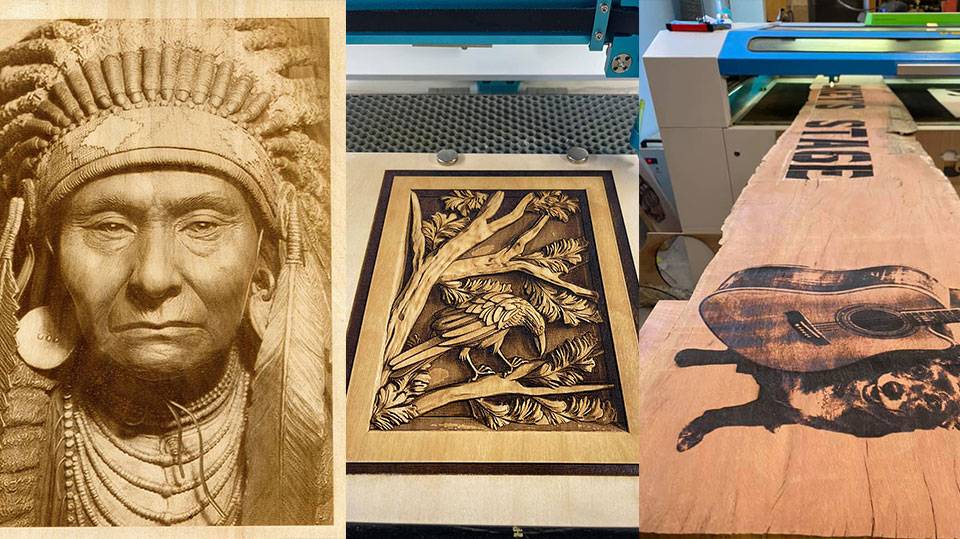 Engraving on wood typically laser engraved products requires a low-power laser engraving machine. You can decide between 25-120 watts. Besides choosing the suitable laser engraver, choosing the right wood also matters. Note that different types of wood provide varying densities, grains, and colors. These properties affect the laser engraving results.
| | | | |
| --- | --- | --- | --- |
| Home Décor | Personal Items | Gifts & Keepsakes | Business & Promotion |
| Wooden Wall Art | Wooden keychains | Custom Cutting Boards | Branded Wooded Boxes |
| Coasters | Wooden Phone Cases | Personalized Picture Frames | Logo Engraved Pens |
| Tableware | Jewellery | Wooden Plaques | Corporate Awards |
| Clocks | Luggage tags | Custom Wooden Signs | Wooden Signage |
| Decorative Boxes | Wooden Watches | Engraved Photo Albums | Branded USB Drives |
Laser Engraved Metal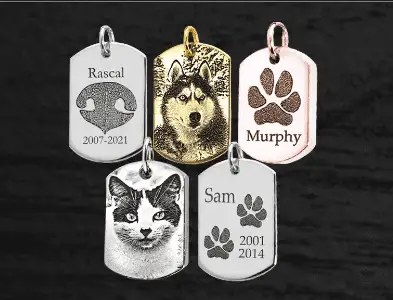 Laser engraved products – metal is usually a highly reflective material. Sometimes, it might be challenging to work with metals using a laser engraver machine. Besides, metals typically have high thermal conductivity and melting points. In addition, they are extremely hard and come with smooth surfaces. Therefore, choosing a suitable laser engraving machine is a crucial step.
While choosing the laser power, first think about what type of metal you are going to engrave. Is it a sheet metal, hard metal, or solid bar? Typically, metals like aluminum and coated metals may require laser power ranges from 20 – 50 watts. On the other hand, stainless steel and brass require 50 – 100 watts. Finally, for engraving and cutting, thick metal sheets may require higher laser power than 100 watts.
It's important to note that CO2 lasers are generally not suitable for direct engraving on untreated metals and are more appropriate for materials like oxidized aluminum or coated metals. For engraving on most metal materials, a Fiber laser is the more suitable choice.
| | | | |
| --- | --- | --- | --- |
| Personal Accessories | Industrial Parts | Promotional Items | Art & Décor |
| Engraved Jewelry | Custom Metal Parts | Logo Keychains | Metal Wall Art |
| Personalized Watches | Machine Tags | Branded Lighters | Decorative Metal Plates |
| Metal Dog Tags | Identification Plates | Custom Metal Mugs | Metal Sculpture |
| Engraved Cufflinks | Nameplates | Custom Medals | Metal Engraved Mirrors |
| Metal Business Cards | Serial Number Tags | Branded Bottle Openers | Metal signage and other artwork |
Laser Engraving Leather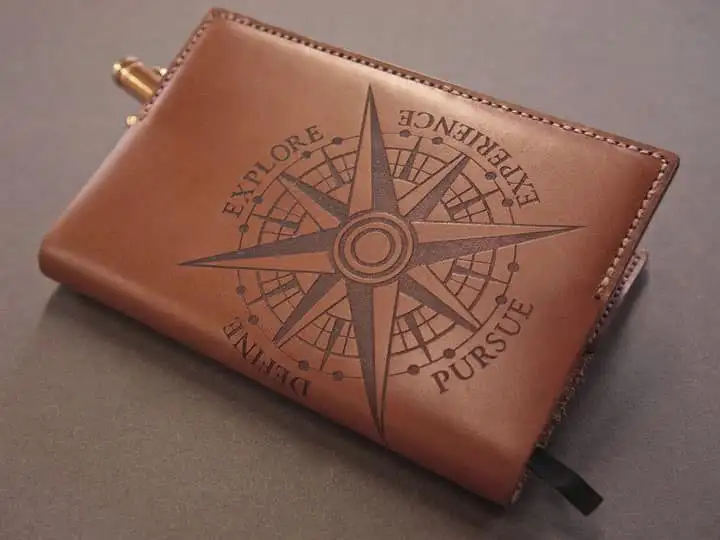 Laser engraving on leather is pretty cool. It lets you personalize wallets, bags, and more with intricate designs, text, or even your doodles. Typically, for these applications, the minimum power rating is 40W. Besides, choosing the right leather and colors is also crucial for quality laser engraved products. According to experts, smooth and light-colored leather usually works best for clear engravings.
| | | | |
| --- | --- | --- | --- |
| Personal Accessories | Fashion & Apparel | Corporate Gifts | Home & Décor |
| Engraved Wallets | Personalized Belts | Logo Embossed Notebooks | Leather Coasters |
| Monogrammed Bags | Engraved Shoes | Custom Desk Organizers | Leather Photo Albums |
| Leather Keychains | Custom Leather Jackets | Corporate Logo Journals | Engraved Leather Placemats |
| Leather Bracelet | Monogrammed Hats | Branded Pend Holders | Custom Leather Wall Art |
| Engraved Luggage Tags | Embossed Handbags | Executive Leather Portfolios | Leather Engraved Clocks |
Laser Engraving Cloth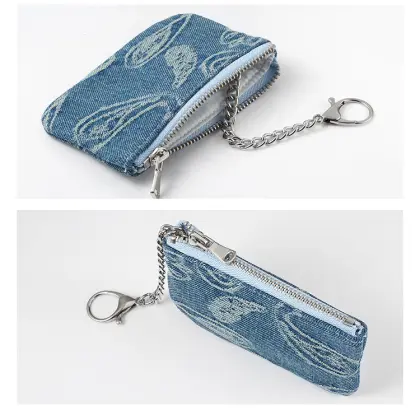 Laser engraving on cloth is a nifty way to add personalized designs or logos to various fabric items. For most fabrics like cotton, linen, or denim, a low to medium laser power of around 30-60W watts typically works well. It gently removes the top layer of fabric, revealing a nice, contrasting effect. Note that smooth and natural fabrics tend to give the best results. It's like precision painting with a laser.
| | | | |
| --- | --- | --- | --- |
| Personal Apparel | Home Textiles | Promotional Items | Accessories |
| Custom T-Shirts | Personalized Towels | Branded Tote Bags | Engraved Scarves |
| Monogrammed Hoodies | Embroidered Blankets | Logo-Printed Caps | Personalized Gloves |
| Engraved Heans | Custom Pillow Cases | Logo-Emblazoned Aprons | Laser-Etched Patches |
| Embellished Dresses | Engraved Tablecloths | Promotional Bandanas | Custom Socks |
| Laser Printed Jackets | Personalized Curtains | Custom Flags | Custom Headbands |
Laser Engraved Glassware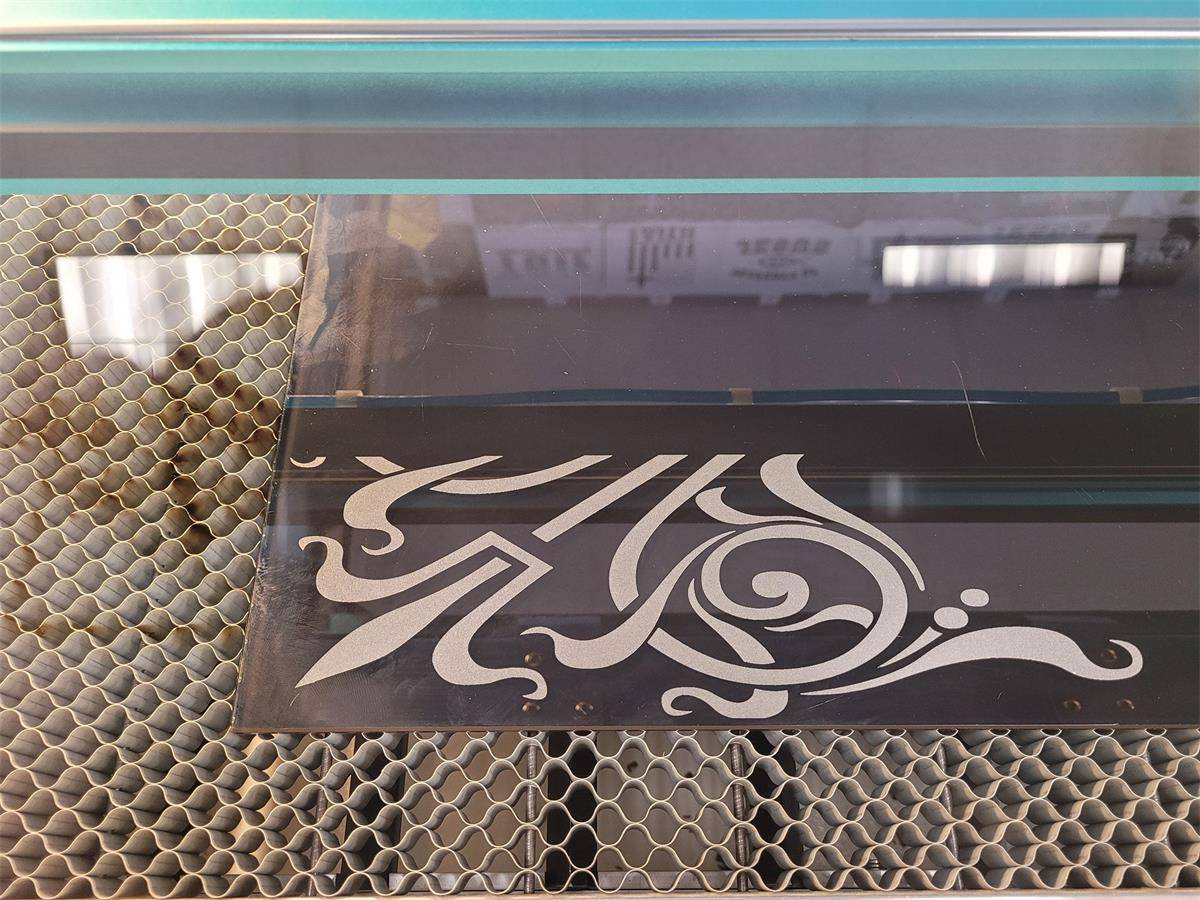 Like other materials, laser engraving on glassware is a cool way to jazz up your glass collection. Whether it's wine glasses, beer mugs, or shot glasses, you can personalize them with names, logos, or funky designs. When it comes to laser power, using a lower to mid-range power of around 20-30 watts should do the trick. Besides, it creates a subtle frosted or etched effect on the glass, adding a touch of class to your drinkware.
| | | | |
| --- | --- | --- | --- |
| Drinkware | Glass Décor | Awards & Trophies | Promotional Items |
| Engraved Wine Glasses | Personalized Vases | Custom Glass Awards | Logo-Printed Glass Mugs |
| Monogrammed Whiskey Glasses | Glass Candle Holders | Crystal Trophies | Branded Glass Coasters |
| Custom Beer Mugs | Glass Sculptures | Corporate Plaques | Engraved Shot Glasses |
| Laser-Etched Champagne Flutes | Decorative Glass Bowls | Recognition Plaques | Custom Glass Ornaments |
| Engraved Pint Glasses | Etched Glass Mirrors | Employee Awards | Custom Glass Water Bottles |
Laser Engraved Paper
Laser engraving on paper is like crafting magic on a page. You can create intricate patterns, text, or even delicate paper art. You can create intricate patterns, text, or even delicate paper art. For most paper types, a low laser power setting around 10-20 watts should work wonders. The gentle power range ensures precise and intricate engraving without burning or tearing the paper.
| | | | |
| --- | --- | --- | --- |
| Stationery | Invitations & Cards | Packaging & Labels | Art & Décor |
| Custom Stationery | Laser-Cut Wedding Invitations | Engraved Packaging Boxes | Laser-Engraved Wall Art |
| Personalized Greeting Cards | Laser-Printed Save the Dates | Branded Labels | Custom Paper Sculptures |
| Monogrammed Notepads | Engraved Thank You Cards | Logo Stickers | Paper Cutout Silhouettes |
| Custom Letterhead | Decorative Paper | Custom Gift Tags | Laser-Engraved Posters |
| Engraved Business Cards | Elegant Event Invitations | Engraved Wine Labels | Personalized Papercrafts |
Laser Engraved Acrylic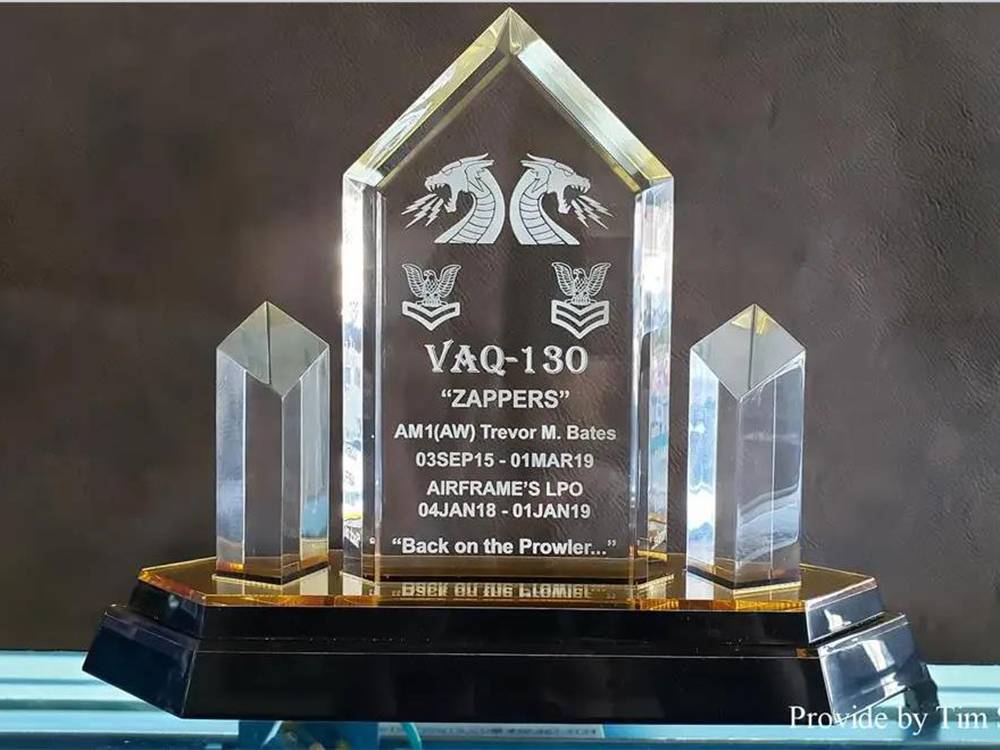 Personalized signs, awards, or decorative pieces are popular laser engraved acrylic product types. Typically, a laser power of around 20-40 watts is usually perfect. Smooth acrylic sheets work best for a clean finish. Plus, clear acrylic gives an excellent 3D effect when engraved from the back. Remember to test different power levels to achieve the desired depth. It also ensures your acrylic is free from any protective films or coatings.
| | | | |
| --- | --- | --- | --- |
| Awards & Plaques | Signage & Displays | Home Décor | Personal Items |
| Custom Acrylic Awards | Engraved Acrylic Signs | Acrylic Wall Art | Personalized Acrylic Keychains |
| Laser-Etched Plaques | Branded Acrylic Displays | Acrylic Coasters | Monogrammed Acrylic Photo Frames |
| Crystal Trophies | Engraved Business Signs | Acrylic Clocks | Custom Acrylic Jewelry |
| Corporate Recognition | Custom Acrylic Awards | Engraved Acrylic Mirrors | Personalized Acrylic Trophies |
| Acrylic Achievement Awards | Retail Signage | Decorative Acrylic Vases | Engraved Acrylic Badges |
Laser Engraved Brick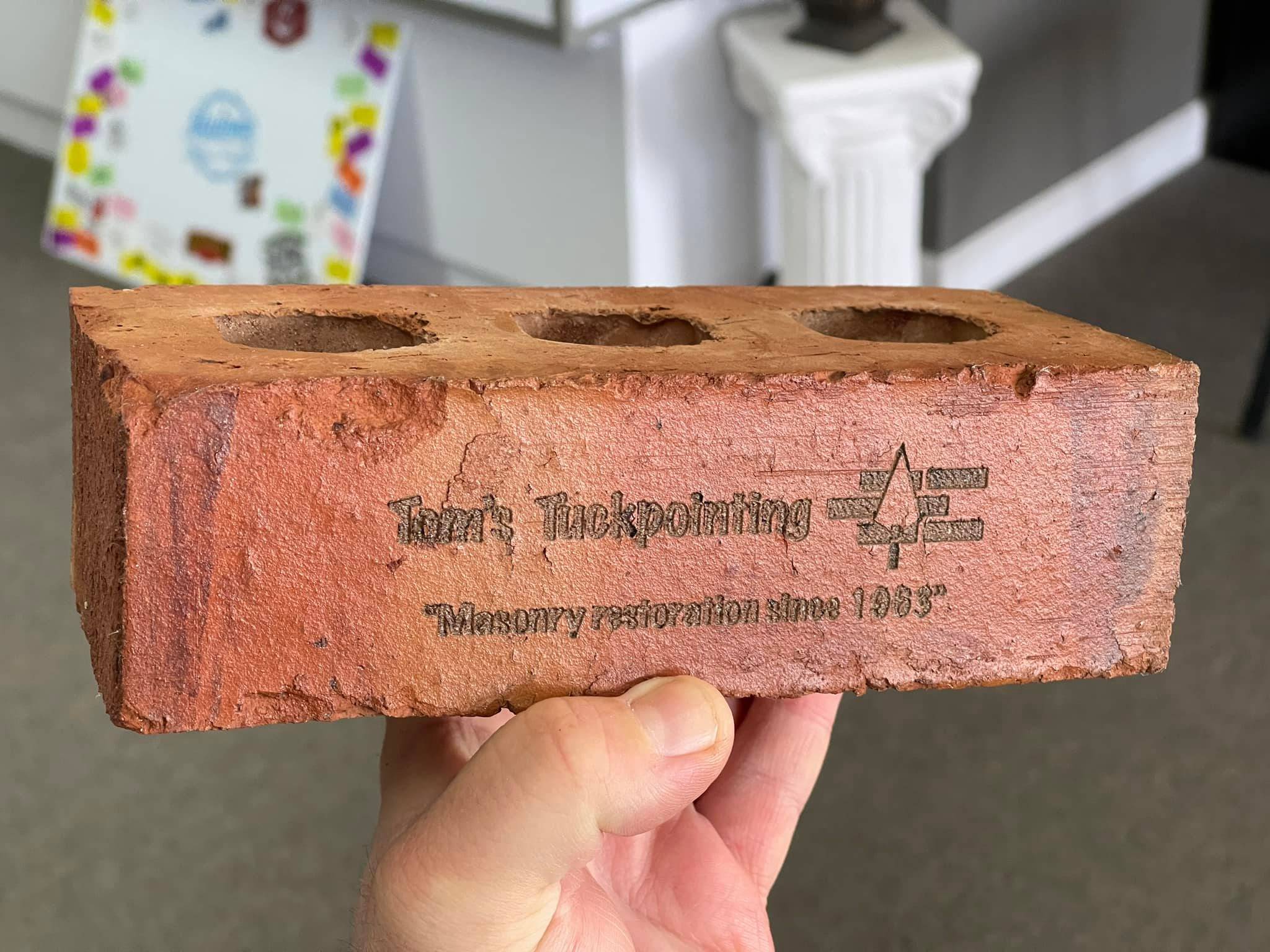 Finally, laser engraved brick is one of the most profitable fundraising products. You can also read the article "Laser Engraved Bricks." You can learn more about laser engraving of pavers. In addition, this article highlights the opportunities you may have from laser engraved bricks. Typically, a higher power of 60 – 100 watts of laser power is suitable for engraving fundraising funds.
| | | |
| --- | --- | --- |
| Commemorative Bricks | Building Signage | Decorative Bricks |
| Engraved Memorial Bricks | Laser-etched Address Bricks | Decorative Garden Bricks |
| Personalized Paver Bricks | Custom Building Name Bricks | Engraved Retaining Wall Bricks |
| Donor Recognition Bricks | Laser-Engraved Wall Bricks | Custom Walkway Bricks |
| Charity Fundraising Bricks | Branded Entrance Bricks | Engraved Brick Artwork |
| School Legacy Bricks | Directional Bricks | Brick Wall Murals |
Final Thought
Let's wrap all things up! Throughout the whole article, we have discussed laser engraving on various materials. And it's been pretty cool. Laser engraving lets you add a personal touch to everything, from leather foods to glassware and even bricks. But what's crucial is picking the right laser power for the job.
For wood, go for 30 – 100 watts for general use. For metal, it is all about type and thickness – lower power for softer metals and higher power for heavy-duty jobs. When it's leather, keep it under 60 watts. And on glassware, think 20-30 watts for a classy frosted look. With paper, go super gently at 10-20 watts. Acrylic? Try 20-40 watts for that slick finish. Lastly, you'll need some muscle for bricks, so 60-100 watts is the way to go.
Above all, remember, test runs are your best friend. So, get your laser power right, and let your creativity run smoothly and efficiently.