Introduction
Laser cutting and engraving is one of the most famous laser marking technology in product branding and traceability. This engraving technology utilizes a laser marking machine to create permanent markings on various materials. The laser engraving technique is highly accurate. As a result, it is the preferred method for keeping brand identity products in many professions, particularly automotive and aviation.
Do you have a query in your mind on how to engrave rubber or you wanna get more information about laser cutting and engraving? Read the details to clear any questions about laser cutting and engraving rubber.
Laser engraving rubber uses a rubber laser cutting machine to cut or engrave a design into a piece of rubber. The process of laser engraving rubber melt or vaporizes a target portion of the rubber. As a result, it creates permanent labels with more significant distinction than unmarked areas of the product. The method of laser engraving rubber is appropriate for imprinting logos, labels, product IDs, and Pin codes on rubbers.
You can perform the engraving on rubber on both natural and synthetic rubber. The laser cutting procedure is a quick and precise approach to making complex structures out of rubber. In addition, this procedure is also famous for cutting down thick chunks of rubber rapidly and efficiently.
Laser cutting creates a crisp, accurate line that you can use to make elaborate patterns on rubber. This technology is famous for applying lettering or logos on rubber objects. In addition, to apply pattern designs, you can also use laser cut rubber to make raised sections on the rubber's surface.
How do laser cutting and engraving rubber work?
Laser cutting rubber and engraving uses a laser beam with the right amount of power to focus on a rubber portion from a distance. The laser cutting rubber turns the rubber into vapor and leaves a label on the sections that won't come off. Maintaining the power is crucial because too little power won't work, and excess will destroy the rubber.
The process of laser cutting rubber and engraving is straightforward to understand. You can use a laser to cut or engrave rubber by following these steps:
1. Thinking process
The process of creativity is coming up with ideas about marking designs and what rubber materials will work best. So, it is a crucial step in laser cut rubber because it specifies the reliability of the markings.
Laser engravings are permanent, so coming up with ideas is also very important. Because of this, it is challenging to correct bad marks after the labeling process is done.
2. Select a suitable rubber material.
Pick a rubber that works with the rubber engraving machine and goes well with your design. Different types of laser cut rubber machines are suitable for other sets of materials. So, it is good to select a suitable laser machine wisely.
3. Organize the Machine
Evey laser cut rubber device has a unique initialization process. Set the laser's power, cut detail, speed, percentage of passes, and paragraph depth.
4. The laser cuts and engraves the rubber.
Mark the rubber and put it in the laser machine. On labeling, you can take the rubber out of the laser machine and clean it.
What kinds of lasers are utilized for cutting and engraving rubber?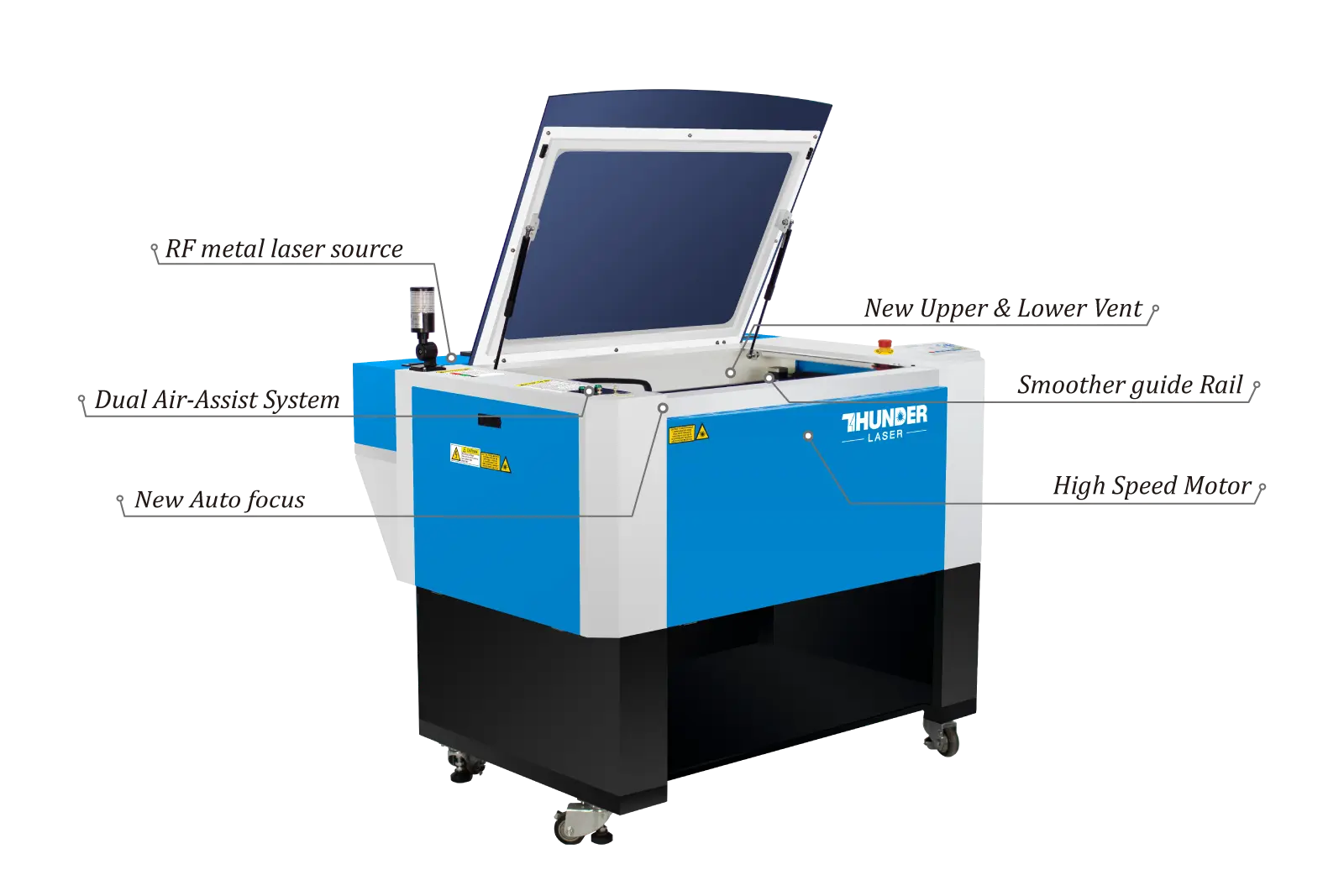 You can use different kinds of rubber lasers for the cutting process, and every one has its pros and cons.
● CO2 rubber lasers
CO2 lasers are famous for budget-friendly prices and are convenient to utilize. However, these rubber are limited to cutting or engraving with a limited number of colors.
● Fiber rubber lasers
Fiber Lasers offer more functionality and features than CO2 lasers. CO2 printers are famous for providing a wide range of colors for engraving. However, these lasers are high in budget.
● Ultraviolet (UV) rubber lasers
Ultraviolet (UV) lasers rubber is famous for producing high-quality Cutting and Engraving rubber. The fiber laser also offers an unlimited number of colors of engraving. However, fiber lasers are expensive; primarily, large production companies use these printers.
What are the applications of laser cut and engraved rubber?
1. Custom rubber stamps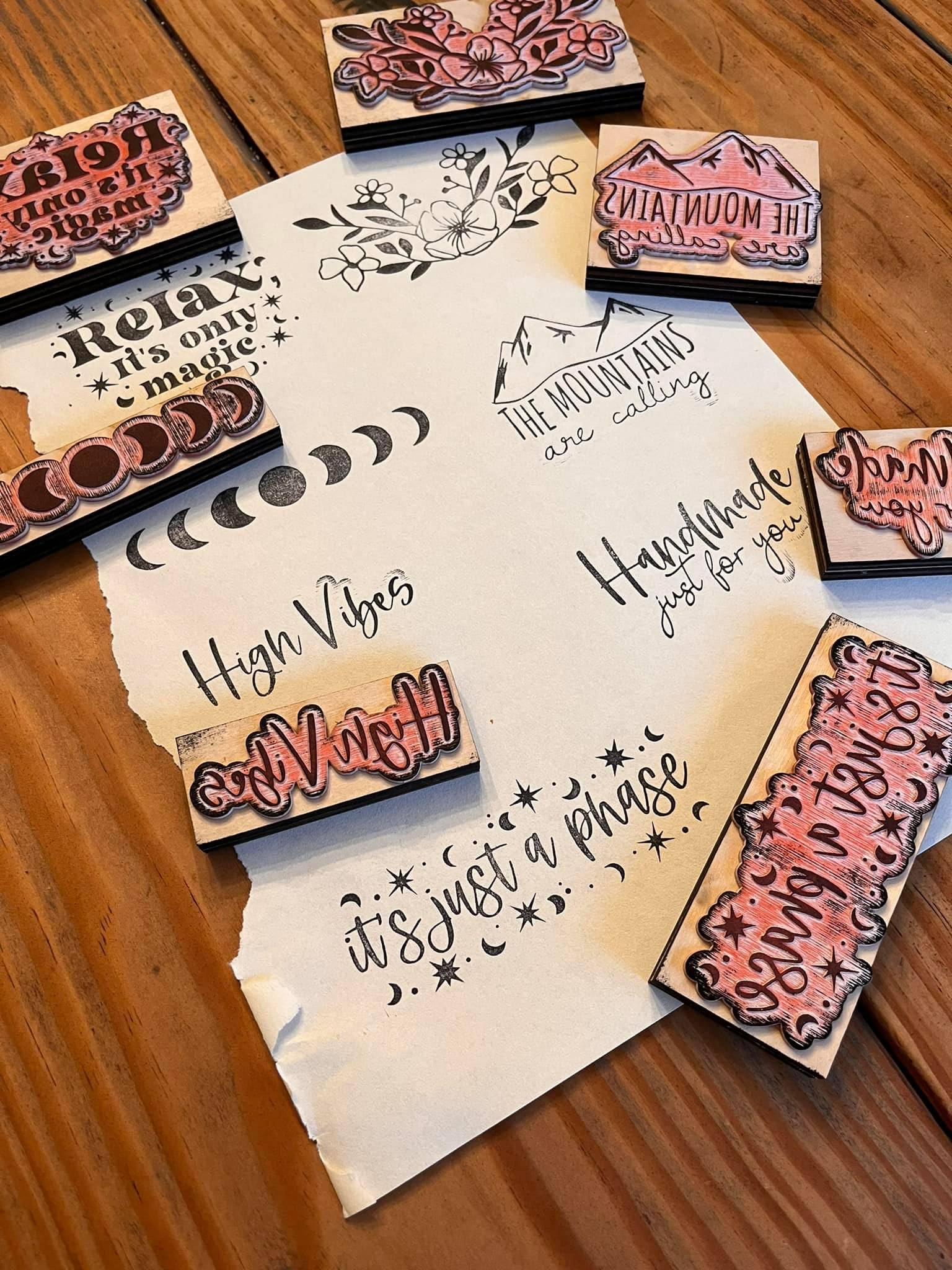 When making custom rubber stamps, professionals prefer to use laser engraving and cutting rubber. The method of laser engraving makes it possible to design unique designs. Laser cut and engraving rubber are excellent choices for producing stamps that feature complex visuals such as company logos.
2. Creative rubber floorings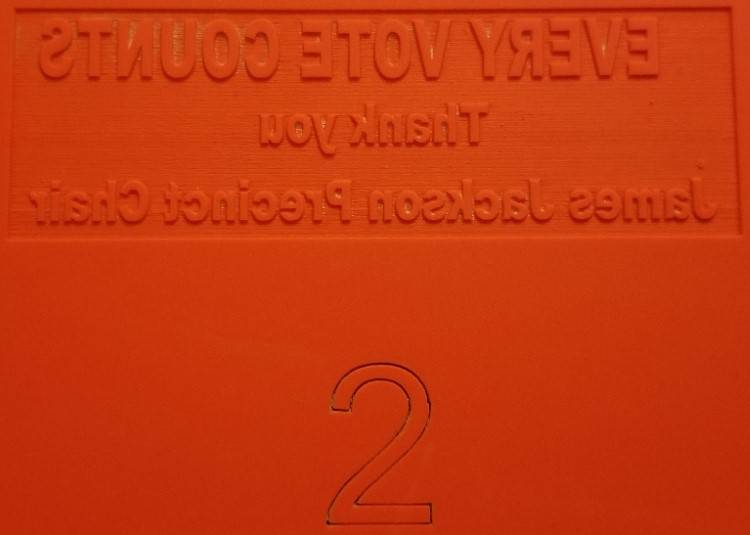 In addition, to engraving with a laser, you can also use the technique of Laser Cutting and Engraving to make creative rubber floorings. These innovative rubber mats are also valuable for a wide variety of environments. As well as, You can also use these mats from private residences to public establishments to private companies.
3. Production of cylinder heads and seals
Laser-cut and engraved rubbers have widespread use in the production of cylinder heads and seals. The process of laser cutting is capable of producing highly accurate cuts, which is necessary for successfully creating a seal.
4. Creative artwork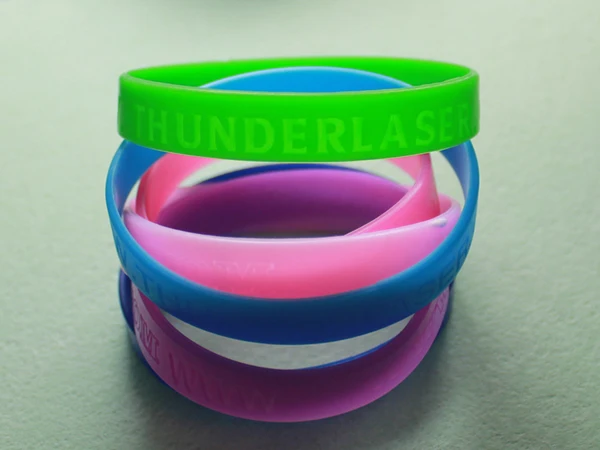 Rubber engraved or cut with a laser can also create artwork. In addition, to create visuals, you can achieve incredible detail and complexity through the Laser Cutting and Engraving method. It is also the perfect material for making unique works of designs.
5. Precision-cut, high-quality rubber stamps
You can use a laser engraving machine to cut and engrave images on rubber and texts with tiny fonts. You can also create laser cut rubber stamps in a friendly, economic, and efficient environment. The precision-cut, high-quality rubber stamps have the highest possible level of accuracy.
How to laser cut rubber stamps?
During the process of laser engraving and cutting process, it is crucial to have knowledge about how to laser cut rubber stamps. If you want high-quality laser stamps, just follow the instructions below.
1. Ensure that the rubber you purchase for your stamp is suitable for its particular aspects. Selecting the rubber that is easier to engrave and cut quickly is of paramount importance. In addition, it does not produce any odor when branding or cutting with a laser.
2. As soon as you complete the engraving process, the cutting process of rubber will begin. When it comes to cutting the rubber, you can make use of an aluminum grid table.
3. The next step is to remove any residue from the text sheet using the appropriate solvent.
4. When mounting the rubber onto the stamp, apply a lot of pressure.
5. Unlock the stamp; it is ready to use after putting the rubber back in the logo and pressing it against the ink.
Tips for a laser cut rubber stamp
Companies use rubber laser engraving machines to carve designs into stamps. Lasers help to engrave perfect numbers and letters into soft rubber. After engraving rubber, it is stuck to a handle, making a creative item. This unique kind of rubber stamp is custom-made, which clients often request.
They will look classy if you keep these tips in mind for laser cut rubber stamps.
1. Check the "Invert" box in the printer driver to ensure that the stamped result satisfies your requirements.
2. Make sure the stamped image you have adjusted correctly by selecting "Mirror" from the menu of the printer driver.
3. Adjust the shoulder height in the driver for the printer. If the shoulder level is correct, the stamp structure will strengthen. As well as the stamp structure results in an excellent stamped product.
4. In the printer driver, it is essential that the "Air" option you should choose at all times. Air stops rubber from becoming too hot throughout laser processing. The air option also keeps dust from accumulating on the focal lens.
5. Make sure you're using the right engraving parameter to prevent ink smudges and paper residue. In order to get the best results, the engraving depth should be greater than 0.5 times the rubber's thickness.
6. To obtain the best possible suction effect, adjust the direction of the engraving so that it corresponds correctly with the location of the fume extraction system.
7. When cleaning the stamp, the best tool to use is a toothbrush. It might be easier to clean the dust by adding dishwashing liquid.
Laser-cutting and rubber-engraving rubber's advantages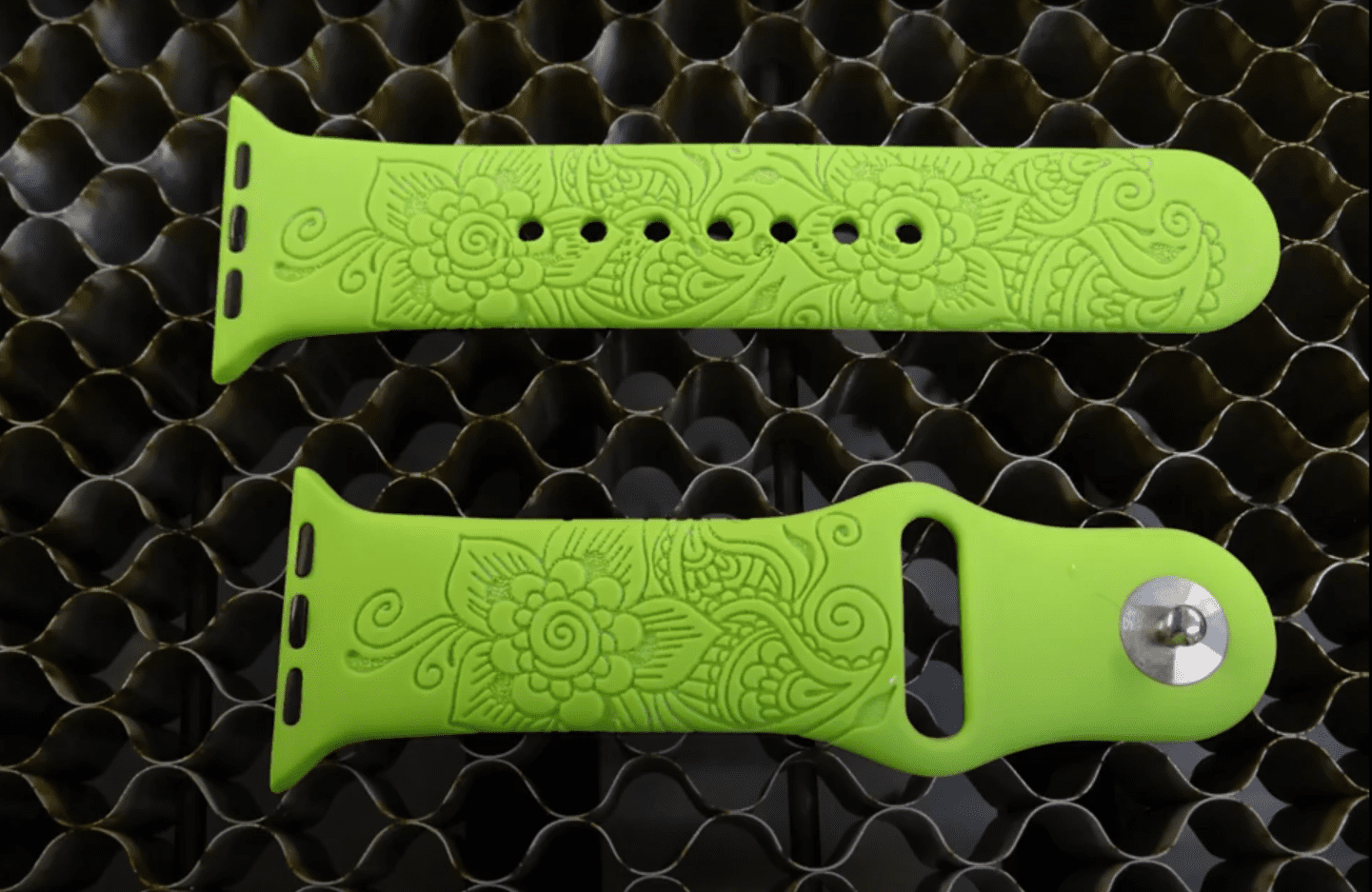 ● Accelerate the entire production process
The process of laser engraving works amazingly if you choose the right rubber material and laser power. The process is essential to rapid manufacturing because you can perform laser engraving quickly.
● A diverse assortment of constructs
In contrast to other marking methods, such as dot peening and chemical etching, it is suitable for various rubbers. Customers now have more freedom in selecting their preferred materials and designs.
● Accuracy
Rubber laser engraving has a high degree of precision and accuracy, which allows them to engrave at a resolution of +/-.02 inches. However, the precise precision can vary depending on the kind of machine.
● Identical labels
Because of their consistent marking, laser markers are an excellent choice for batch marking processes. The ability to repeat a process guarantees a quicker turnaround time and aesthetically pleasing products.
● The lasting effect of engraving
Marks made with a laser engraver have a high contrast, which helps with visibility and is permanent. As a result, they are more resistant to wear and tear in environmental factors such as heat, chemicals, and abrasion.
● An eco-friendly production process
In contrast to inkjet marking, it does not need consumables like chemicals that are harmful to the environment. In comparison to dot-peening machines, they are utterly silent in operation. As a result, the procedure has a low environmental impact, is clean, and uses very little energy.
● Marking Without Physical Contact
Since this marking process does not involve contact, there is no risk of contaminating the material. Contrarily, inkjet labeling employs substances that might not be safe for rubber.
Conclusion
Rubber can be cut and engraved with a laser, which is a fantastic way to add distinctive details to your products. You can find the ideal appearance for your company by selecting from the many available options. Whether you're looking to add a simple logo or a complex design, laser cutting and engraving rubber can help you.